This post may contain affiliate links. Please see my full disclosure policy for details.
Need a gift idea for dad this year? Every dad loves a great Father's Day card with an attached gift card. Here are free printable Father's Day Cards every dad will love!


Trouble finding just the right gift for the dads in your life? Tired of the same old neckties and socks routine? These printable cards are sure to please the men you love.
Our dads have all sorts of hobbies and interests. That's why these printables are perfect for Father's Day.Each of these Father's Day cards are simple printables with just the right message for every dad. No matter what Dad's hobby, he's sure to love one of these.
Even better, each card has a special spot where you can attach a gift card to your dad's favorite place to shop. That way, you dad is sure to get just what he wants for Father's Day this year. Just grab your dad's favorite gift card and go!
Free Father's Day Cards
For the Gamer
If your dad's a gamer, choose a gift card from Gamestop, Best Buy, or anywhere that sells his favorite video games. Print out this Gamer Dad card and you're set!
Printable Version:

For the Hunter/Fisherman
Is your dad a fisherman? Then check out this fun printable. Grab a card from Bass Pro Shop, Cabela's, or your dad's favorite bait and tackle shop.
Printable Version
Dad's a Keeper Father's Day Card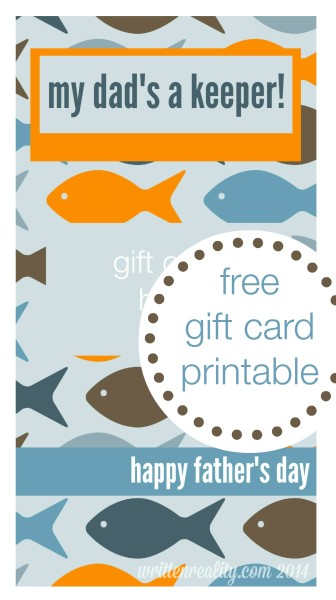 For the Dad Who Loves His Tunes
My husband would love this one! Just purchase an iTunes card or even a gift card from your dad's favorite music store and you're set!
Printable Version
My Dad Rocks! Father's Day Card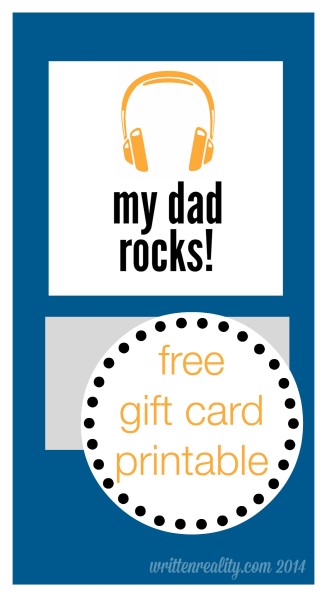 Booklovin' Dad–and etc.
Why not an Amazon Gift Card
for everything else? Just attach the card and tell your dad he's AMAZING! He'll love this one because with Amazon, the gift ideas are endless!
Printable version:

Grab your free printable Father's Day card! Click To Tweet
Etc.
Still not sure what to choose? Then grab this one –just because. Your dad will appreciate the simple fun of this one and you can attach a gift card from anywhere your dad would like to go.
Printable version: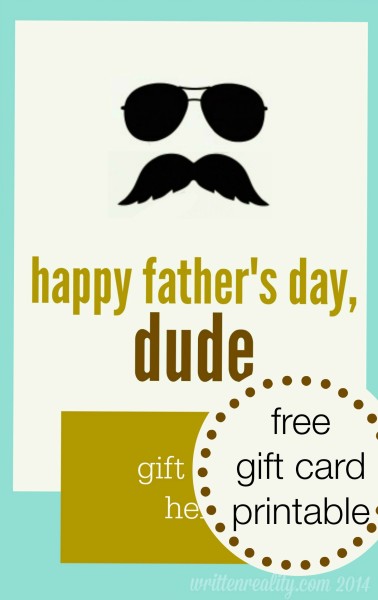 Other Topics You May Enjoy