This post may contain affiliate links. Please see my full disclosure policy for details.
Wrap these Halloween bottle labels around your water bottles as a special treat. These free Halloween printables add fun to your parties and fall festivals this year.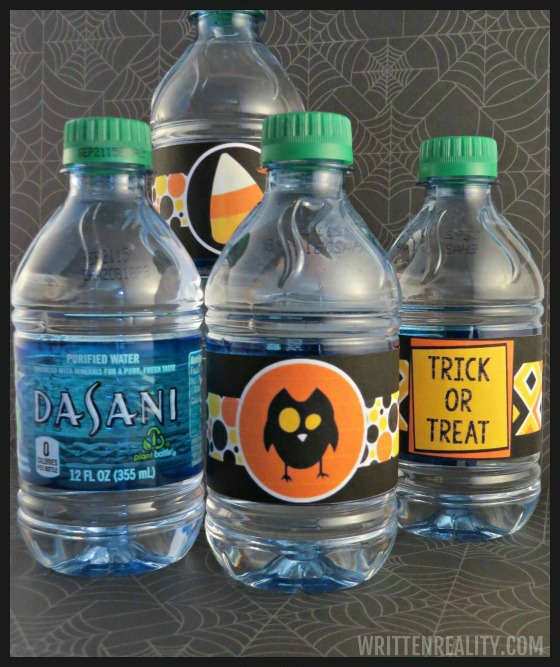 October at the Smith House means all things festive. We love the festivals, pumpkins, and cozy sweater weather. And even more, the loads of candy and other sweet treats. Well, most of us. My youngest son has never been a candy fan. Can you believe it? Seriously, outside of Cow Tails and a Hershey's Cookies N' Creme bar, he pretty much says, "No thank you" to every other candy treat.
Which is probably how the rest of us should handle the treats of October. There is way too much candy served at my house, so that's why I thought these water bottle labels were perfect, too.
I know. Receiving a bottle of water when you're trick-or-treating is just as bad as those houses who gave me pecans and fruit. (There was a lady in our neighborhood who handed out nuts from her hickory tree). It reminds me of poor Charlie Brown and his brown paper bag filled with rocks. Poor Charlie Brown.
So I'm not saying reject the sweet treats this year. Unlike my youngest child, I can't seem to resist them myself. But a bottle of water could at least cut down on the sugary content from other drinks and sodas. So you can offer these, along with your candy or other treats, as an extra fun surprise.
Wrap these Halloween bottle labels around water bottles for a fun surprise! Click To Tweet
Halloween Water Bottle Labels
After all, these Halloween bottle labels are free, so why not? Just print, cut, and tape around your water bottle for a quick and fun treat.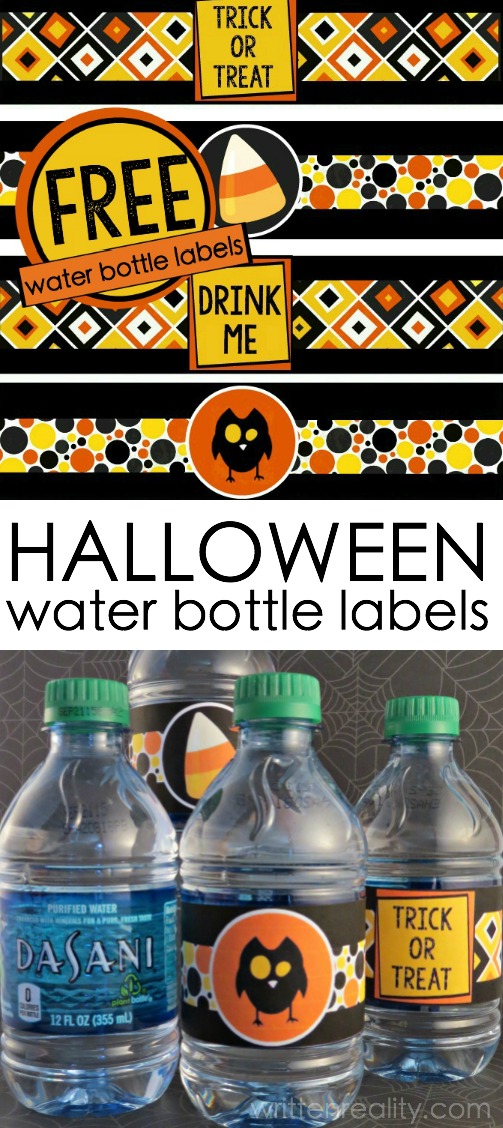 Other Topics You May Enjoy