This post may contain affiliate links. Please see my full disclosure policy for details.
Warm up your next winter party with this slow cooker hot cocoa recipe. It's homemade, easily made in your Crockpot, and enough to serve a whole crowd.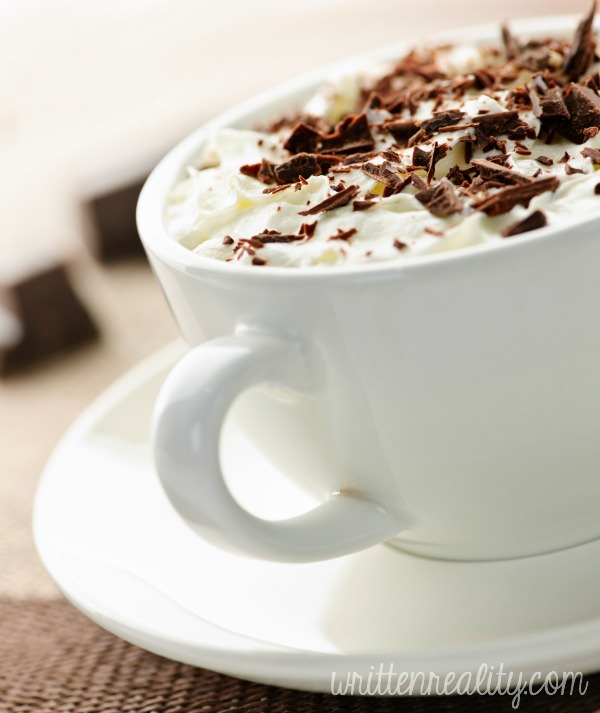 I love hot cocoa. I love the warm chocolate, of course, but it's more about the snuggle-up factor and festive fun that, to me, makes this winter treat such a special one.
When I taught third grade, I would make this slow cooker hot cocoa for my students. The kids always knew how much I loved the snow, so I would usually wait until our local weatherman would forecast snow for the week before I surprised them. Living in the deep South, our snow days are real treasures. So, even if we only saw a few snowflakes, it was such an exciting thing for us and the hot cocoa was just the perfect treat.
We'd let the cocoa simmer all morning and then I'd serve the hot cocoa and read them one of my favorite read alouds, like Snowed in at Pokeweed Public School, Geraldine's Big Snow, or one of my other favorite snow-themed stories that I loved to read aloud and share.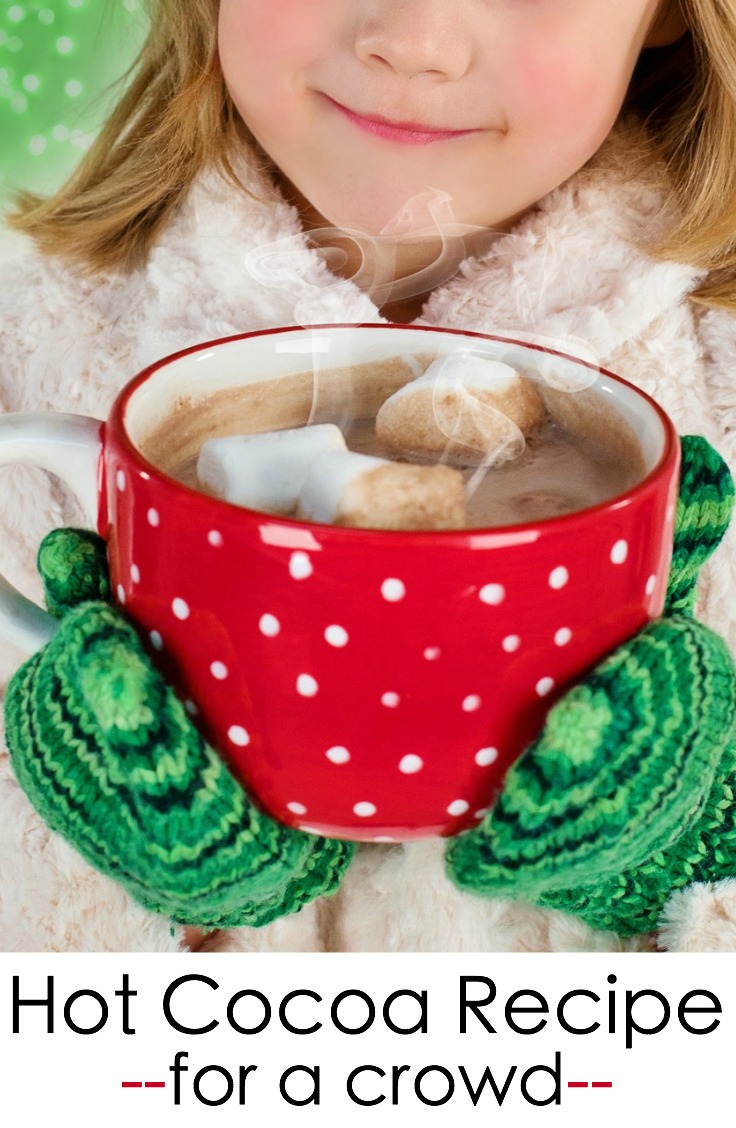 The kids love the whole experience and I loved that the slow cooker hot cocoa was such a simple treat to create.
If you're planning a Christmas party or some other winter celebration, the recipe is perfect for a crowd. Kids love this one for it's rich chocolate flavor, but adults will also love it because it's one of those favorites that reminds us all of the comforts of home. Even better, it doesn't cost that much, so with a few extra cookies or hot cocoa extras, it would be a great budget-friendly option for entertaining your family and friends.
Since it's made in the Crockpot, it will stay warm all night long if your hosting a drop-in or one where your guests will come and go. Here's what you need for this one:
Slow Cooker Hot Cocoa
Ingredients
3/4 gallon chocolate milk
2 cups miniature marshmallows
2 cups milk chocolate chips
Directions
You'll need a headstart on this one to get the milk warmed up a bit, so pour all the chocolate milk in your slow cooker and warm it on low for about 2 hours. Stir the milk occasionally, too, and just simmer it. After that, just add the chocolate chips and marshmallows and that's all there is to it.
Again, just keep stirring occasionally to melt everything and mix together. And be patient so that all of the ingredients melt completely to create a warm cocoa treat.
Try this Slow Cooker Hot Cocoa Recipe for a crowd! Click To Tweet
Just a note: This recipe makes about 24 servings when using regular sized paper coffee cups you buy in the plastic sleeves.
It also fills up my large slow cooker completely, so I divide it between 2. That way, I can stir it easier and heat it faster, too.

Other Recipes You May Enjoy