This post may contain affiliate links. Please see my full disclosure policy for details.
This is a sponsored post written by me on behalf of Food Lion for IZEA. All opinions are 100% mine.
How To Save Money On Grocery Shopping : Here's a super easy way to not only save, but earn rewards while shopping for everyday items.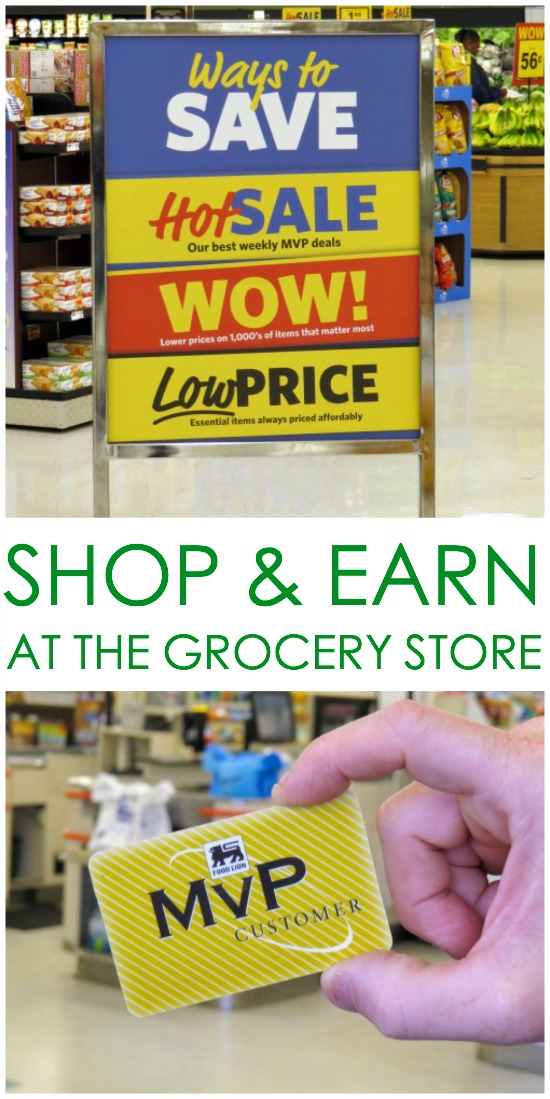 How To Save Money On Grocery Shopping
Did you know that you could get rewarded for shopping? We all need groceries, so with Food Lion's Shop & Earn program, you are able to earn rewards just for doing something you already do. How super cool is that?
We are always looking for how to save money on grocery shopping, and the Shop & Earn MVP Customer Rewards Program at Food Lion helps us save even more. Even better, it makes the entire grocery shopping trip more convenient with digital couponing, meal planning recipes, and personalized offers loaded right on your own MVP Customer Card.
Here's how you can actually earn cash rewards on your next shopping trip at Food Lion.
First, you'll need to join the Shop & Earn MVP Customer Rewards Program. It's such an easy way to earn rewards on top of your MVP savings.
You can visit FoodLion's Shop & Earn to register, right now. That way, you can start saving and earning those rewards immediately. After that, simply load the card with special offers, shop & earn, then redeem and save.
Easy, Fresh and Affordable. You can count on Food Lion every day.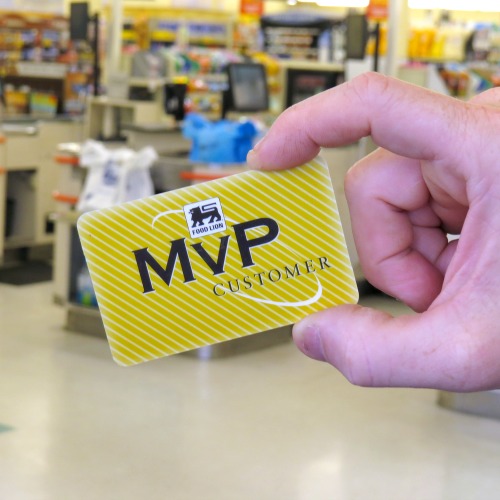 Join Shop & Earn MVP Customer Reward
The steps to join the Shop & Earn MVP Customer Reward program are super simple. 1. LOAD Each month, simply browse the personalized offers at foodlion.com/shop&earn to select and load them to your MVP Card. 2. SHOP & EARN Next, use your MVP Card in the store to shop your offers until you reach your goal. You can even track your progress at foodlion.com/shop&earn. 3. REDEEM Rewards are automatically redeemed on your next shopping trip.
Raising our standards, without raising our prices. How Refreshing.
I love using my MVP Card at Food Lion to shop, swipe, and save. It makes my grocery shopping a much more enjoyable experience since everything is stored on my personalized MVP Card account. Here are just a few other awesome reasons to start using your own MVP Card today:
SHOPPING LISTS SIMPLY CONVENIENT
Make your shopping list the convenient way. Browse the weekly flyer, coupons, and recipes and easily add what you need to your list with just a tap.
• Track which items have MVP savings or coupons
• Sort items by aisle
• Update your lists anytime
RECIPES MAKE MEALTIME MORE SIMPLE
Meal planning is simple with Recipe Finder. Simply scan the barcode or type in your ingredient and we'll give you meal ideas that are easy and affordable!
• Search for recipes with ingredients you have on hand
• Add ingredients to your shopping list
• Favorite recipes to use again in the future
COUPONS SAVING MORE SIMPLY
Couponing has never been so easy—and convenient. You don't need to clip—add digital coupons right onto your MVP card with just a tap.
• Search for coupons using keywords
• Load coupons to your MVP card
• Sort coupons by value, expiration date, and more It really is super simple to start earning your own rewards when grocery shopping. Just hop over to join right now!