This post may contain affiliate links. Please see my full disclosure policy for details.
This shop has been compensated by Collective Bias, Inc. and its advertiser. All opinions are mine alone. #NatureMadeProbiotics #CollectiveBias
Are you a busy mom who needs a little motivation every morning? Check out these easy ways to jumpstart your mornings for a super productive day.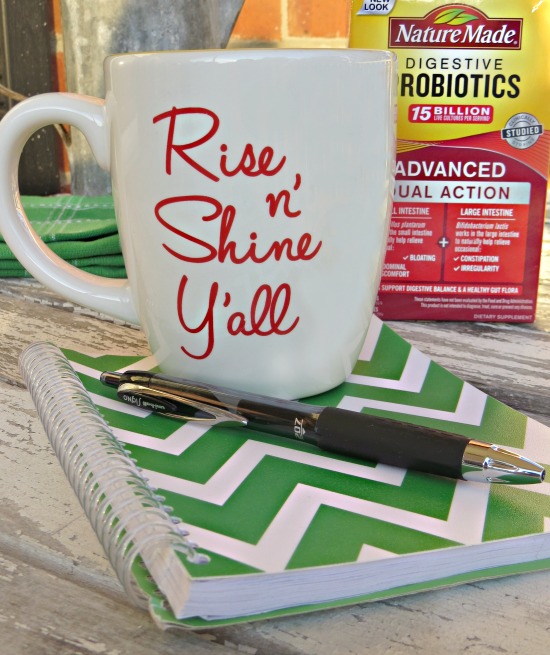 Back to school at the Smith house means super busy mornings. As soon as the boys get back to their weekday school routine of early mornings and afternoon homework, I'm busier than ever. Mornings, for me, is all about making sure the family is well fed, gets to where they need to on time, lunches are packed with nutritious choices and backpacks are loaded with everything else.
If you're a busy mom like me who needs help conquering those busy mornings, here are just a few simple solutions to jumpstart your routine toward a productive rest of your day.
Easy Ways to Jump Start Your Day
1. Go to bed early.
Are you ready to jump start your day for a productive morning? It actually begins way before you hit the snooze on your alarm clock. A great morning starts with a good night's sleep. If you want to conquer your mornings, then you'll need a good night's sleep to do it. Nothing robs your morning like a restless night tossing and turning or late night television. Set a bed routine and stick to it. Your body will thank you the next morning and your family will be much happier, too.
2. Get up before everyone else.
I know it's a struggle, especially if you're not a morning person, but it's seriously super productive. Ever since I trained myself to get up at least an hour before the rest of the family, my days have gone so much smoother. It's amazing just how much I can accomplish in that one hour with no interruptions. By the time everyone else is up, I'm alert, energized, and ready for everything else.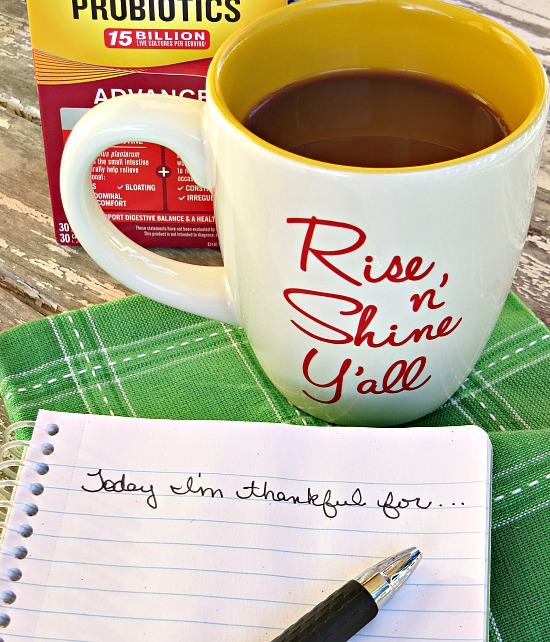 3. Give a little gratitude.
I keep a gratitude journal to keep me grounded. So every morning while I drink that first cup of coffee, I record just a few things I'm thankful for. It's such a great way to begin your day on a positive note and it doesn't take but a few minutes to clear your mind, fill it with gratefulness, and start your day on a brighter, more positive path.
4. Motivate With Your Morning Tunes
The television and social media is off limits at our house in the mornings. No one needs to start their day with bad news or arguments. Instead, create your own playlist of uplifting music that gets everyone moving. That way, you can send everyone off to face their day with positive thoughts and happy tunes to help them through the day.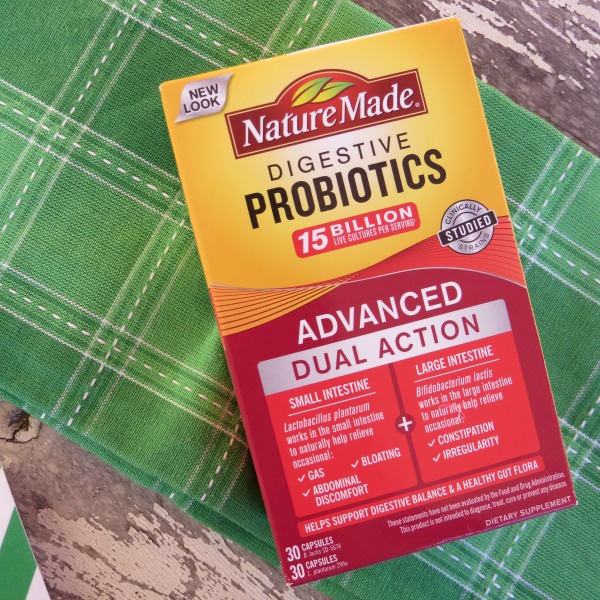 5. Take a probiotic.
I know this one may surprise you, but for me, taking a probiotic every morning has made a huge difference. Why didn't I know about these sooner? After suffering for years with digestive issues, I've tried all sorts of remedies. Nothing has helped me as much as a probiotic supplement.
By taking a probiotic supplement, I'm able to increase my "good" bacteria and naturally support my digestive balance and healthy gut flora.†
Even better, it's super easy! I simply start my day by taking Nature Made® Advanced Dual Action Probiotics. Unlike most single strain probiotics, Nature Made Advance Dual Action delivers the "good" bacteria your body needs in both the small and large intestines – giving you more comprehensive digestive coverage.
I grabbed mine at Walmart in the pharmaceutical and health care section. It's such an easy way for me to help out my digestive system every morning just before I start my busy day.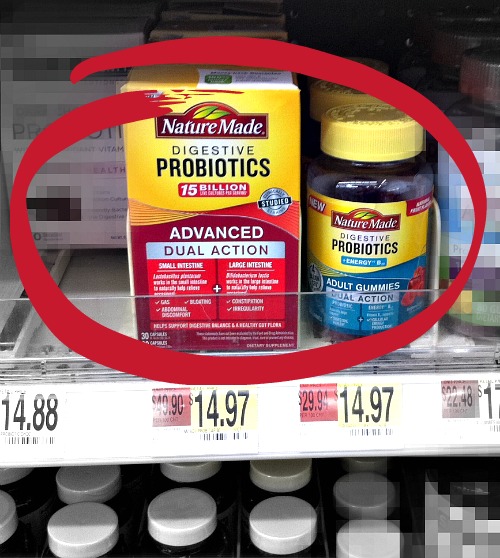 Taking Nature Made® Advanced Dual Action Probiotics has really helped me to feel so much better so that I'm able to easily jump start my day and enjoy those things that matter most of all.
What about you?
What's your favorite way to give your busy mornings a great start and stay motivated all day long? Share your ideas with us.
†These statements have not been evaluated by the Food and Drug Administration. These products are not intended to diagnose, treat, cure or prevent disease.