This post may contain affiliate links. Please see my full disclosure policy for details.
Organic Body Scrub : Using a good organic body scrub will exfoliate and nourish your skin. That's why we are loving the Simply Scrub collection. They are 100% organic, 100% natural, and 100% chemical free.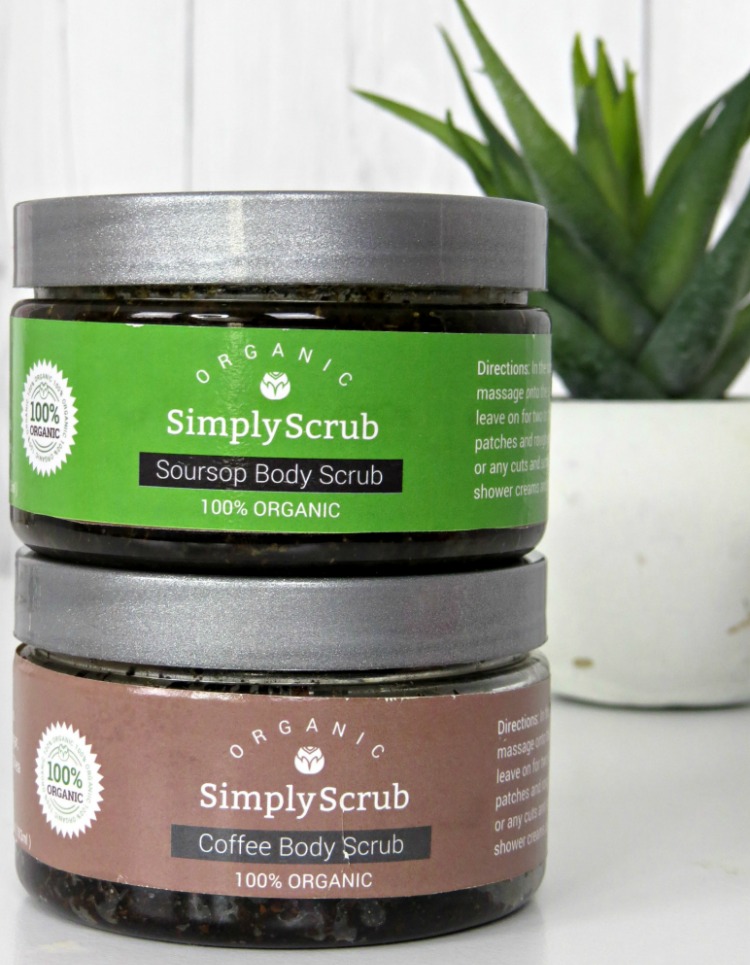 Over the past few years I've really tried to start taking better care of my skin. Once I hit 40, it seemed like everything started changing! I had more wrinkles, my skin was a whole lot drier, and overall I just seemed to have dull, older looking skin.
Since then I have been researching and trying new skincare products to fight against all of the aging skin issues so that I could prevent anymore damage and to also add those good quality ingredients to nourish my skin and keep it healthy.
During my research I was alarmed by just how many horrible chemicals are allowed to be used in our makeup and skincare products. Have you ever read the labels on some of your products? I couldn't pronounce half of the ingredients that were listed! So now I make sure to read my labels on everything–especially those ingredients I'm lathering all over my skin.
Organic Body Scrub
That's why I was super excited when Simply Scrub sent me a few complimentary body scrubs. They wanted me to try them and simply let them know what I thought. I am happy to say that these organic body scrubs are fabulous and worked even better than I imagined. So if you're on the lookout for a new body scrub that's organic and all natural, I definitely think you should check these out.

Not to sound like some sort of commercial because I'm not being compensated at all for this one. They just sent me the product for an honest opinion and I can honestly say I loved it. 😊 I loved that all of the ingredients were skin nourishing. I knew they were beneficial and I felt good about using it. Even better, I love the way my skin feels smooth and super soft.
100% Natural – Organic – Chemical Free
There are 4 varieties to choose from: coffee, soursop, chocolate, and rose. They all are filled with great ingredients to exfoliate and natural oils to nourish and hydrate, but each one offers just a little different feature to better meet specific needs, like dark spots, scars, eczema, etc., so check out the different scrub uses to best choose the one for your skin.
Although I loved the coffee scrub, I was surprised at how much I enjoyed the soursop. I'd never even heard of soursop, but turns out, it's a spiky green fruit that's filled with vitamins that are great for your skin. To me, it was the most spa-like. It has a slight minty fragrance and just felt the most like something I would find at some fancy spa treatment center.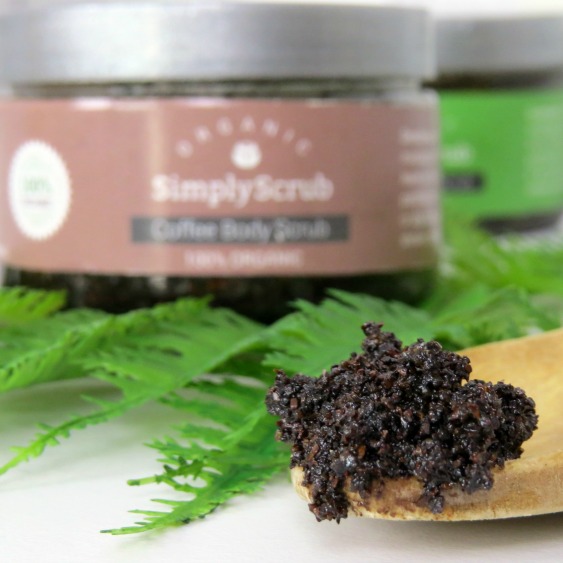 Super Soft Skin
However, they all left my skin feeling fabulous. I couldn't believe just how soft my skin felt and I didn't even need to apply lotion after showering. You just massage the scrub onto your skin in a circular motion, wait a couple of minutes, and then rinse it away. It's a great organic body scrub to try for yourself and would also make a super special surprise for gift-giving, too.
Find our more about organic body scrub here: Simply Scrub
Other Topics You May Enjoy