This post may contain affiliate links. Please see my full disclosure policy for details.
If you're trying to think of a few make-ahead appetizers for your upcoming holiday events, just put together a bowl of pimento cheese spread.
It's easy to make, goes with everything, and can be stored in the refrigerator for days, up until you're ready to serve.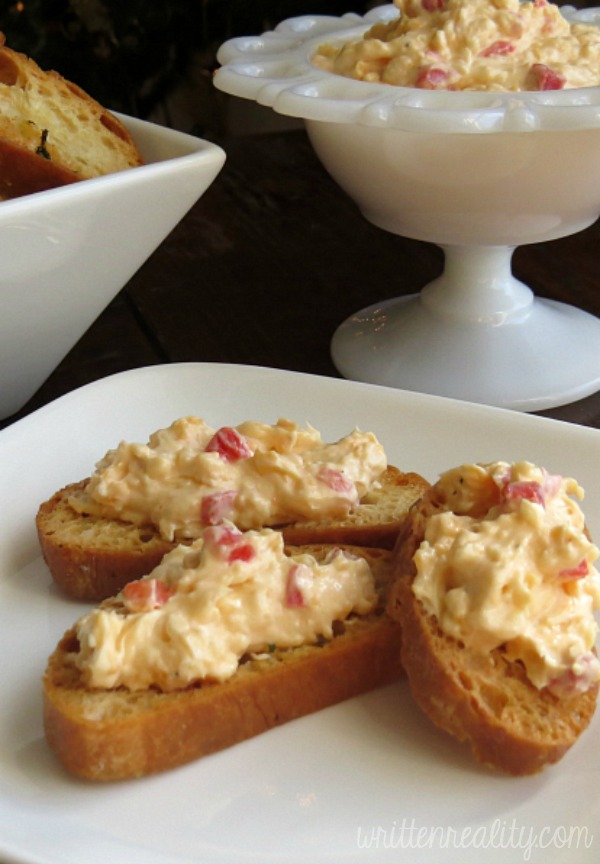 I was raised on pimento cheese. Seriously. As a kid, I think I had a pimento cheese sandwich every Saturday as a quick fix while Mama worked through her regular weekend routine of prepping for Sunday dinner and ironing all our Sunday clothes.
Now I like to use pimento cheese as more of a finger food extra. It's a great addition for any party that can be spread on crackers or bread, and even tastes great as a condiment for burgers, too.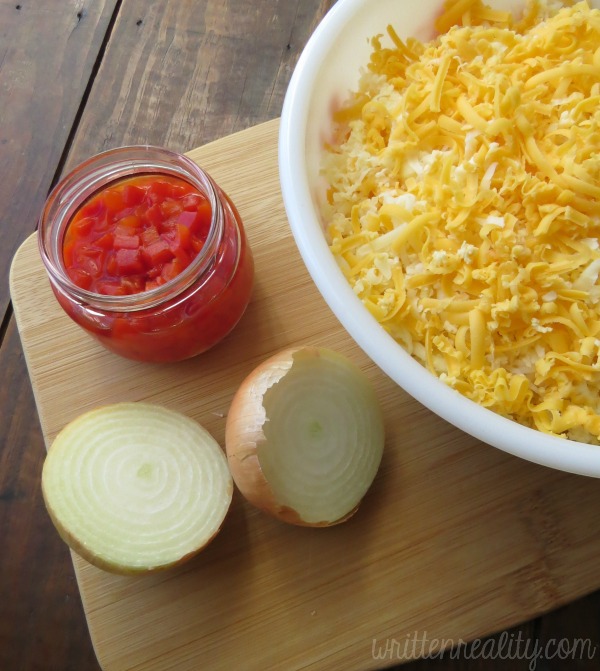 I've tasted several versions of pimento cheese and here in the South, we all have our favorite. And when you switch up the ingredients even slightly, we may use it as a very good reason for complaint.
A couple of years ago, there was even a write-up in our local paper about the pimento cheese uproar at The Masters.
Anyway, apparently the Augusta National Golf Club switched up their provider, and visitors who'd now made the famous Southern sandwich a yearly tradition were not happy when they bit into the new version of pimento cheese.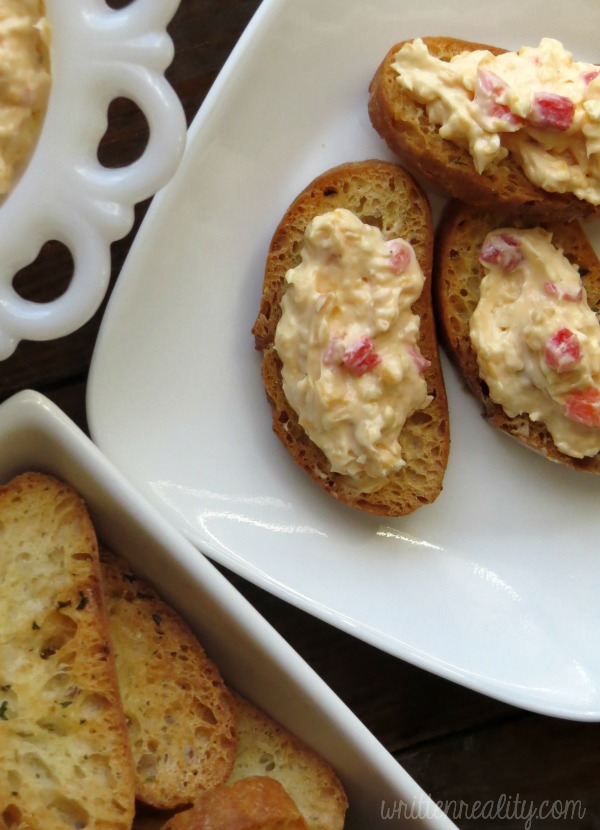 Yes, we are that serious about our pimento cheese spread. It's what we call the caviar of the South.
But for good reason–because it goes great with everything. And if you want an easy spread to add to your holiday collection this year, just make up a bowl of pimento cheese to serve alongside your favorite crackers on a plate.
There are really just a few basic ingredients–pimento and cheese, of course, and mayonnaise as the base. For me, I like it sharp with a little Worcestershire sauce. I'm not a big fan of a lot of onion or garlic in mine, so I leave out the garlic entirely and only add a tad of finely shredded onion for just a taste.
I also like a little cream cheese in mine for a creamier texture and I prefer extra sharp cheddar blended with a little Vermont.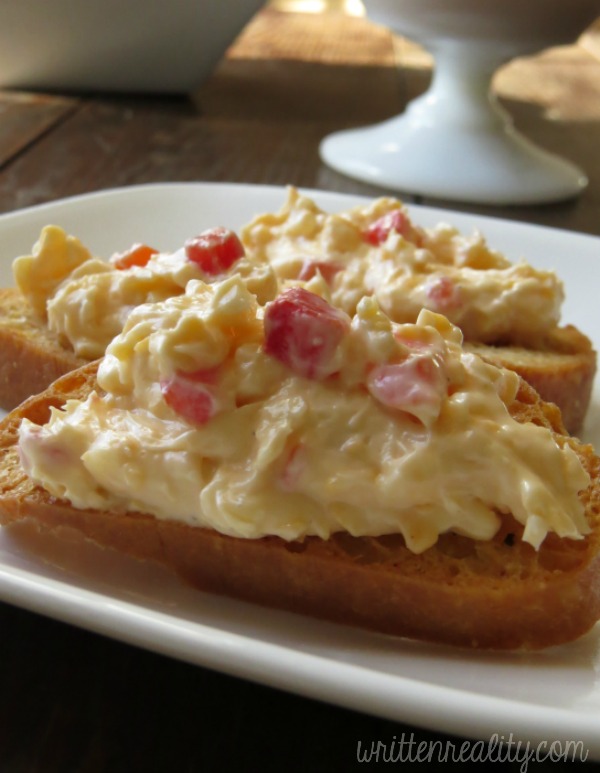 Just scroll to the bottom of this post to see how I like to make it. Feel free to print your own copy of the recipe or just pin for later when you need a quick appetizer for your next event.
Other Recipes You May Enjoy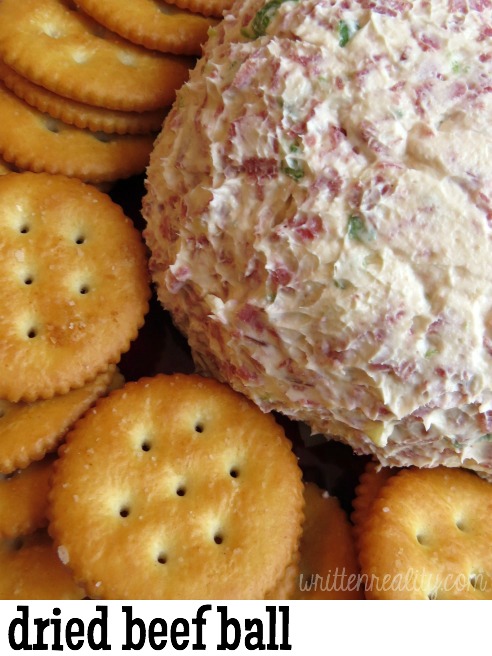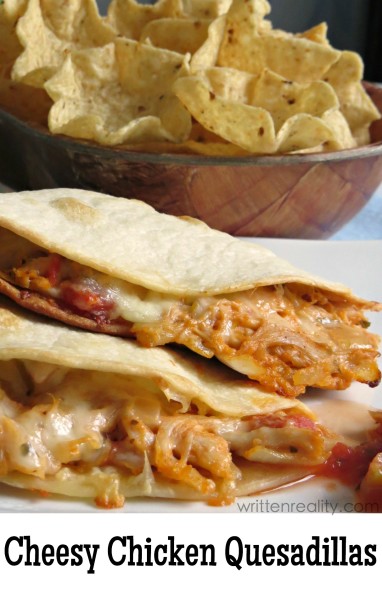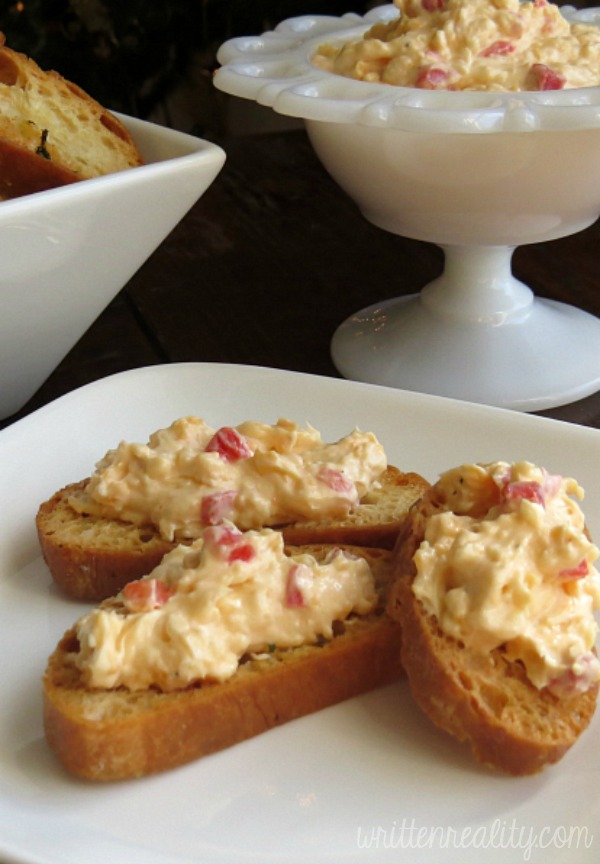 Pimento Cheese Spread
2014-11-26 07:28:58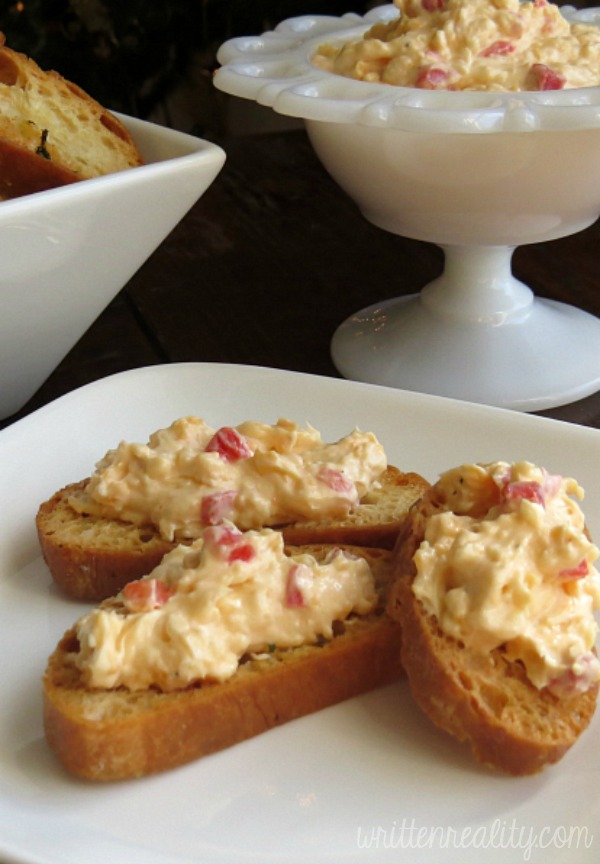 Ingredients
1 1/2 cups mayonnaise
1 (4oz.) jar diced pimentos, drained
1 tsp. Worcestershire sauce
1 tsp. finely grated onion
1 (3 oz) package of cream cheese, softened to room temperature
1 cup extra sharp cheddar cheese, finely shredded
1 cup Vermont white cheddar, finely shredded
Instructions
In a large bowl, beat cream cheese in mixer until smooth.
Add all other ingredients until well blended.
Store in an airtight container in refrigerator.
Written Reality https://writtenreality.com/