This post may contain affiliate links. Please see my full disclosure policy for details.
This is a sponsored post written by me on behalf of Food Lion for IZEA Worldwide. All opinions are 100% mine.
Prevent Cold and Flu. Are you ready to tackle the cold & flu season this year? Here are 7 simple tips to stay healthy during the upcoming cold and flu season, plus a few ways to fight those miserable symptoms if you do get them, too.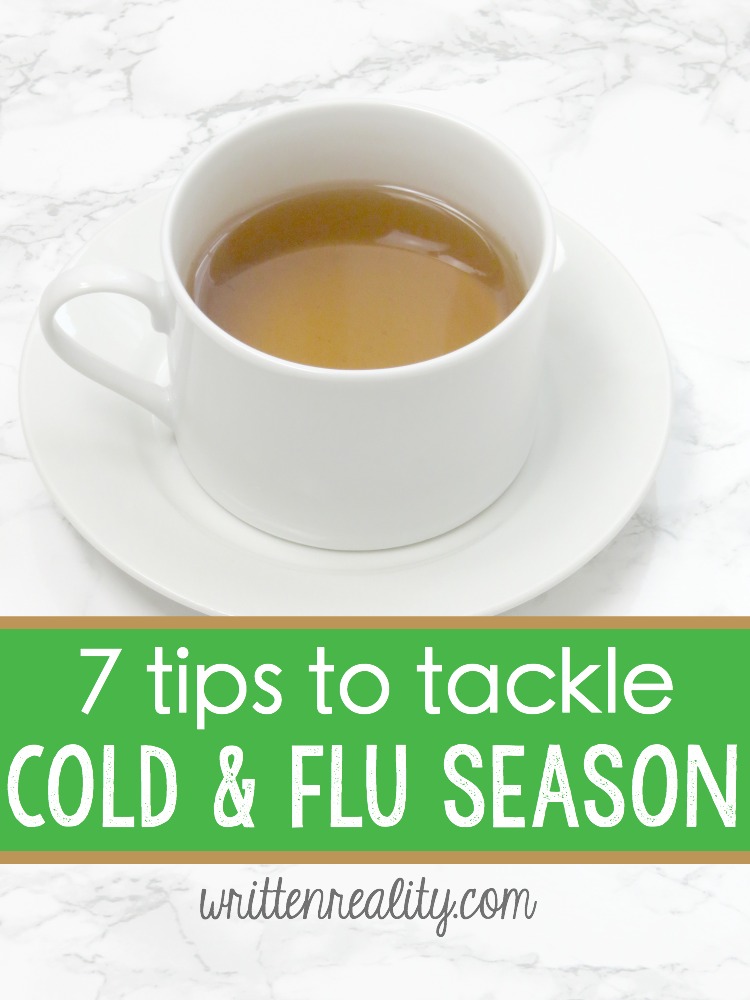 Prevent Cold and Flu This Year
Living in the South, our winters are crazy! One day we're wrapped in scarves and heavy coats, and the next day it's warm enough to wear flip-flops and shorts. But even during our warmest winters, the season brings along the dreaded cold and flu season. So regardless of outside temperatures, I do all I can to avoid the cold and flu from sweeping in at the Smith House to make us miserable. Here are just a few ways to tackle the cold and flu season this year.
7 Simple Tips to Tackle Cold & Flu Season
There are several simple ways to help your family stay healthy and keep the cold and flu at bay each year.
Wash your hands to avoid the germs.
Sanitize counters, doorknobs, and other surfaces.
Exercise.
Reduce Stress
Get plenty of sleep.
Eat right.
Stay hydrated.
These preventive tips may seem obvious, but during the fall and winter months, with so many festive activities and our household becoming extra busy, we don't always take the best care of ourselves. That's why this year I decided to get a jumpstart by heading to Food Lion to pick up a few things that will help keep us healthy, along with a few items for any of those cold and flu symptoms, just in case.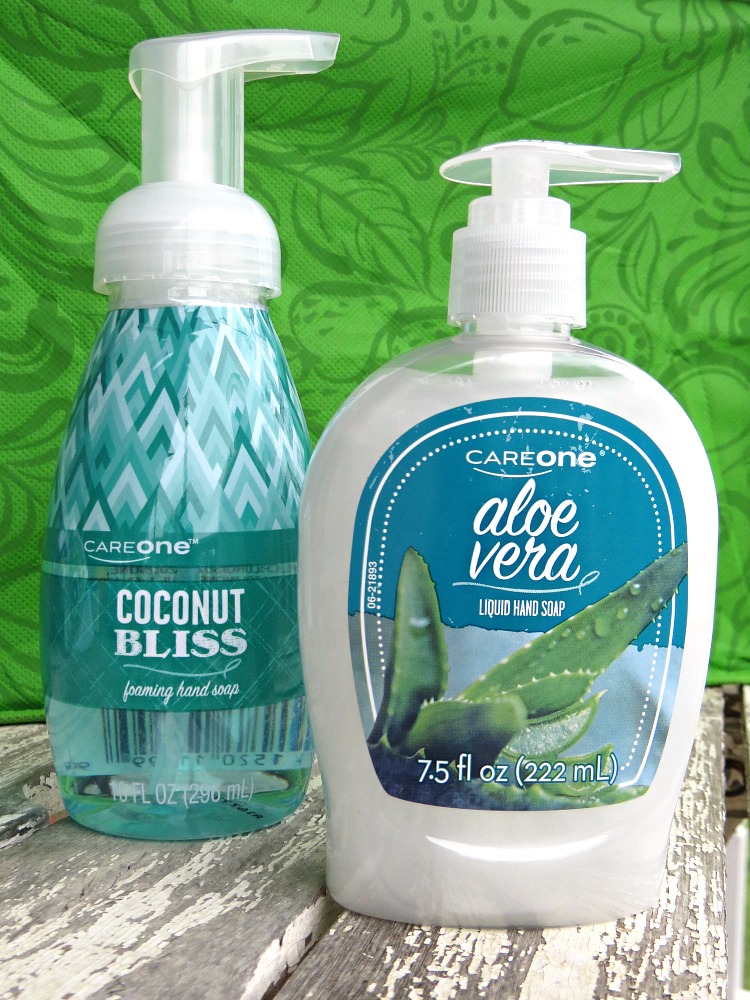 I'm happy to say I was able to pick up everything I needed for a whole lot less than I would ever pay for other brands. Have you checked out Food Lion's CareOne products? Available exclusively at Food Lion, CareOne is endorsed by pharmacists and is the one affordable brand to provide clinical solutions for all our everyday healthcare needs. CareOne offers a full array of clinical healthcare and personal care products that, at a minimum, deliver the same efficacy and quality as national brands, but always at a lower price.
I am super impressed at the price difference! From hand soap to cold medicine, I was able to pick up everything I needed to ready our family for the upcoming season.
Learn more about CareOne products at Food Lion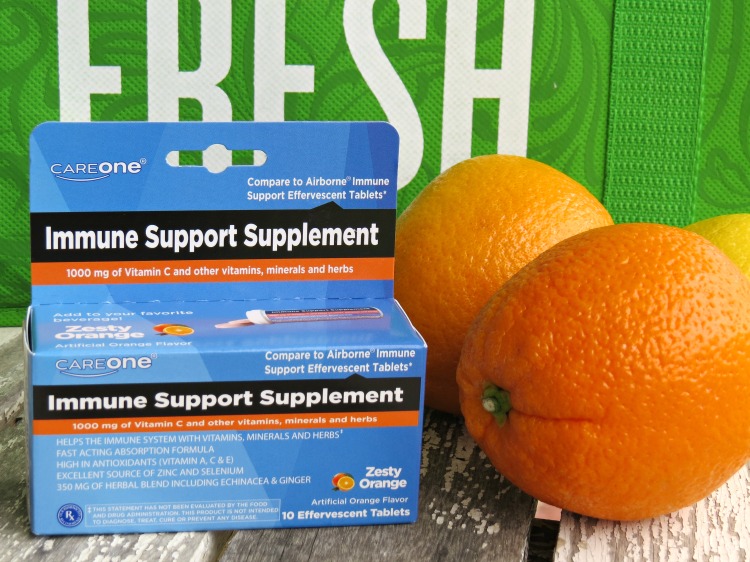 CareOne is the brand Food Lion shoppers feel confident in selecting throughout the health and personal care aisle. All private brand items have a double your money back guarantee. So if a cold or flu does happen to hit your household this year, there are plenty of CareOne over the counter products that will tackle all those symptoms to get you back on track.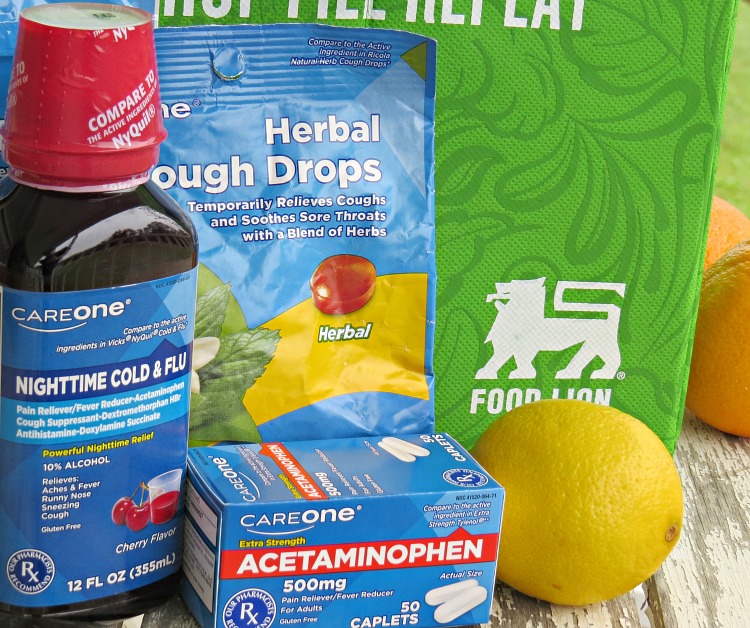 If you do find yourself battling cold and flu symptoms, make sure to:
Stay hydrated.
Get plenty of rest.
Grab a few of these CareOne products to relieve the aches, coughs, and fever.
Stay home to avoid spreading to anyone else.
For More Information about Food Lion's Private Brand labels click here