This post may contain affiliate links. Please see my full disclosure policy for details.
This is a sponsored post written by me on behalf of Breyers for IZEA. All opinions are 100% mine.
We love Breyers® Natural Vanilla Ice Cream at the Smith House. It's our go-to dessert because it's an easy and delicious treat that's always ready for us in the freezer.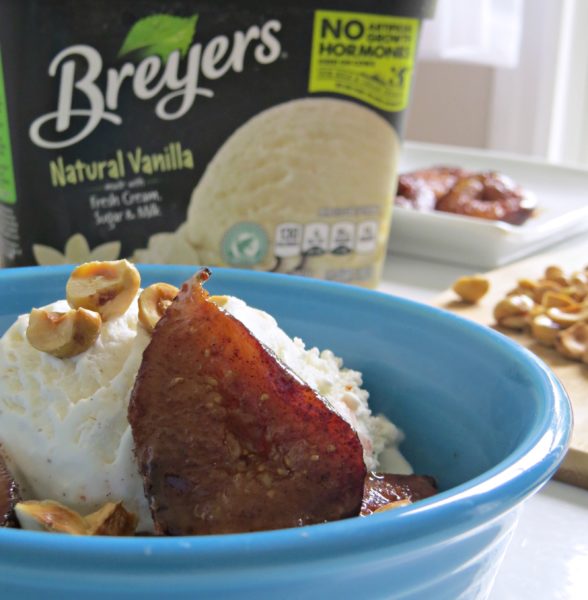 You can really taste a difference in Breyers® vanilla. That's because:
All Breyers vanilla is real and from sustainably farmed, Rainforest Alliance Certified™ vanilla beans.
Breyers only sources milk and cream from cows not treated with artificial growth hormones.*
If you've tried it, you know exactly what I mean by the difference in quality. And, if you haven't tried it, grab some this week and you'll never go back to any other ice cream again.
Even better, Breyers® Natural Vanilla is a great tasting ice cream to use as a base for building other fun desserts. You can easily experiment with flavors by adding seasonal fruits and other toppings to create some pretty amazing treats.
That's why I was super excited to celebrate Breyer's 150th birthday this year with chef Curtis Stone and his wife, actress Lindsay Price Stone by trying out one of their 12 recipes they've created with Breyers® Natural Vanilla to enjoy them all year long.
Here's one I tried featuring figs that is fabulous:
Ingredients
2 tbs. sugar
1/2 tsp. each ground cinnamon, ground ginger
1/8 tsp. ground cloves
8 ripe figs, halved lengthwise
1 1/3 cups Breyers® Natural Vanilla Ice Cream
1/4 cup blanched hazelnuts, toasted, coarsely chopped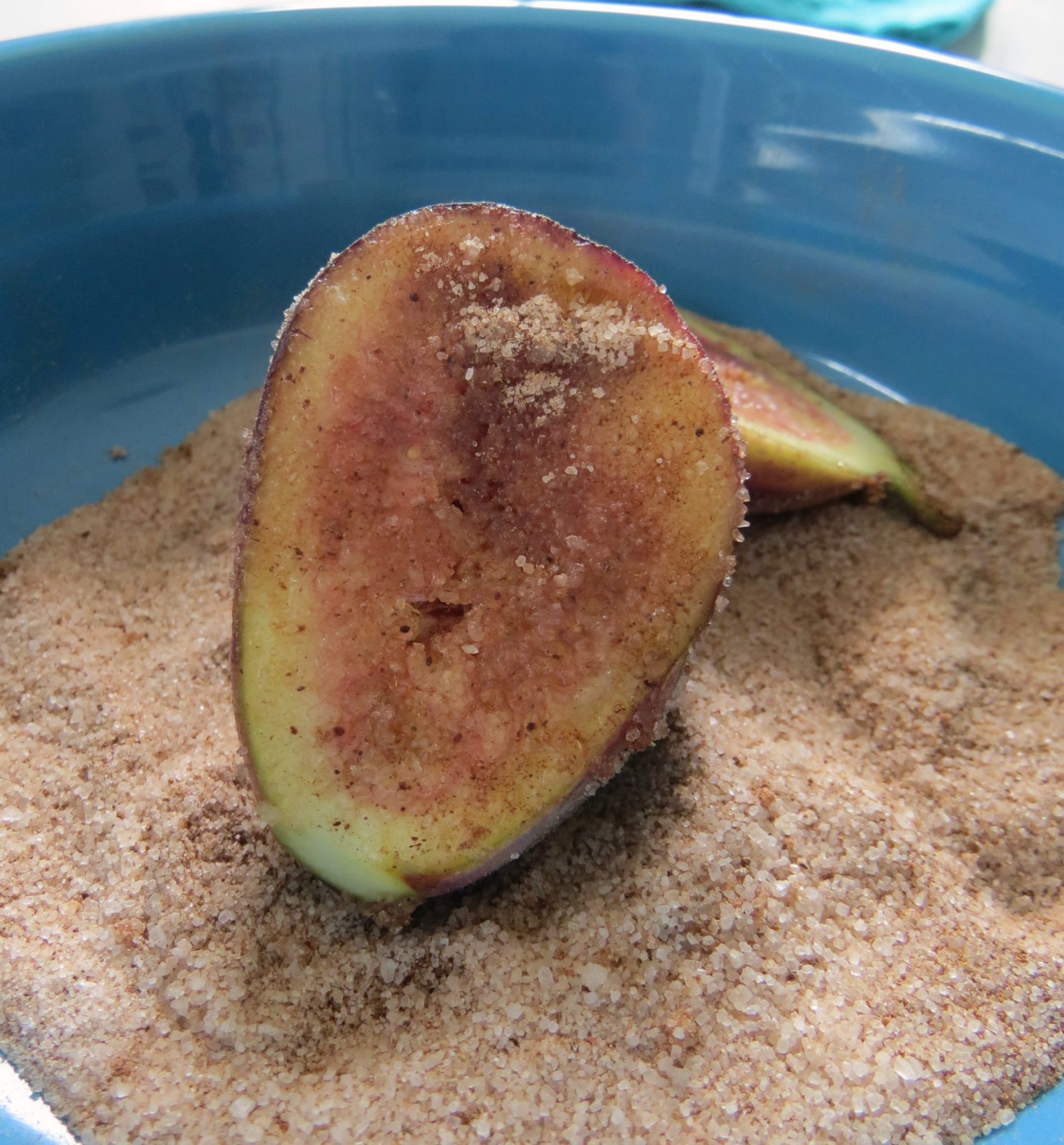 Instructions
Position broiler rack 6 inches from heat source and preheat broiler. Line a baking sheet with aluminum foil.
In a small bowl, mix sugar and spices. One at a time, dip figs, cut side down, in sugar mixture to coat. Then coat figs a second time with sugar mixture and arrange cut side up on baking sheet. Broil figs, watching closely, for about 4 minutes, or until sugar melts and begins to caramelize and figs soften slightly and begin to ooze their juice.
Divide figs among 4 bowls. Spoon 1/3 cup of Breyers® Natural Vanilla Ice Cream into each bowl and sprinkle with hazelnuts.
Let me just say that the spiced figs took this dessert to a whole new level. I knew they would taste wonderful just from the spiced aroma that filled my kitchen while they roasted. The warm juiciness of the figs over the ice cream created a perfect blend of flavors, and the toasted hazelnuts gave just the right amount of crunch for a wonderful texture, too.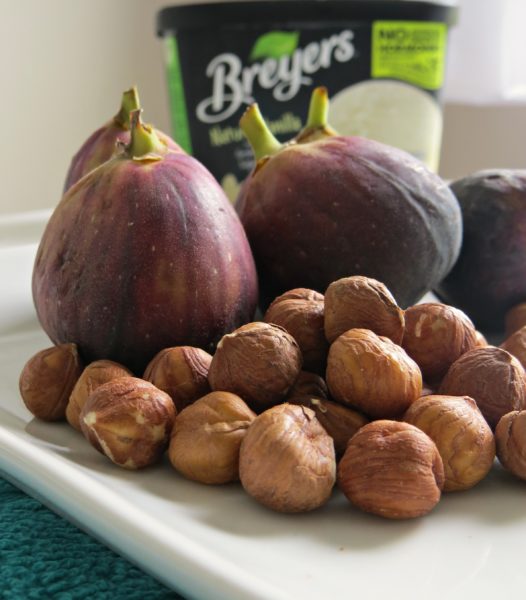 If you want more of these great recipes using Breyers® ice cream, check out their ideas on social media and don't forget to grab a carton at your local grocery store-they are available nationwide!
Breyers on Pinterest | Breyers on Twitter | Breyers on Facebook
*Suppliers of other ingredients such as cookies, candies & sauces may not be able to make this pledge. The FDA states that no significant difference has been shown between dairy derived from rBST-treated and non-rBST-treated cows.