This post may contain affiliate links. Please see my full disclosure policy for details.
Need an inexpensive idea for family fun this summer? Check out the Dollar Summer Movies for Kids showing this summer of 2016.

We love family friendly movies at the Smith house and during the summer months when the temperatures become extremely hot and almost unbearable, we love to visit our local movie theater where we share a box of popcorn and a few laughs over a movie. It's just a super easy activity for summertime family fun.
[The 2016 $1 Summer Movie Express Schedule is included at the bottom of this page.]
Summer Movies for Kids
Every year Regal Cinemas celebrates summer vacation with their awesome Summer Movie Express program. For nine weeks of summer, the program offers blockbuster family friendly favorite movies. Even better, admission to these movies cost only $1 and, with two movies offered every week of the program, you are sure to find something your family will enjoy.
These movies run on Tuesdays and Wednesdays at 10am, so it's a great idea for midweek fun during those hot days of summer. You can enjoy a great movie mid-morning with a movie treat. Or, after watching the movie, plan a picnic in the park, since the Summer Movie Express movies end just in time for lunch.
This year, the summer movies for kids are fabulous. That's why I am super excited to share the Regal Cinema's Summer Movie Express schedule for 2016.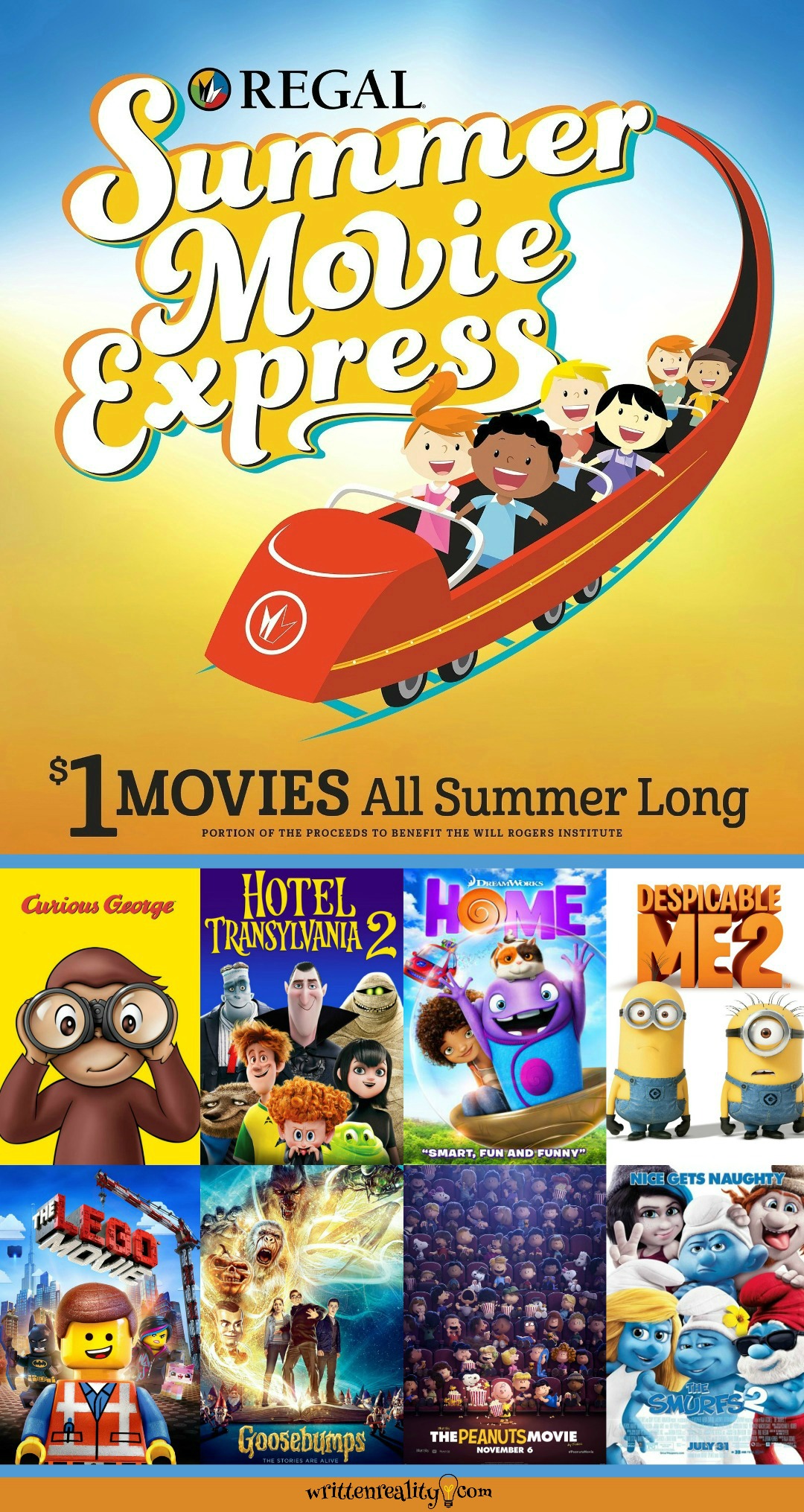 Check out these $1 family movies at Summer Movie Express 2016 Click To Tweet
Regal Cinema's Summer Movie Express 2016
A summer movie is a great way to stay cool this summer while enjoying time with your family. And for only a dollar a ticket, this one is perfect to add to your calendar during your summer break for some extra family fun.
You can locate participating theaters in your area here: Summer Movie Express at Regal
Other Topics You May Enjoy