This post may contain affiliate links. Please see my full disclosure policy for details.
This shop has been compensated by Collective Bias, Inc. and its advertiser. All opinions are mine alone. #LoveLunchIn #CollectiveBias
Looking for quick and easy lunch ideas for those busy days on the go? Warm up lunch with Campbell's Slow Kettle soups!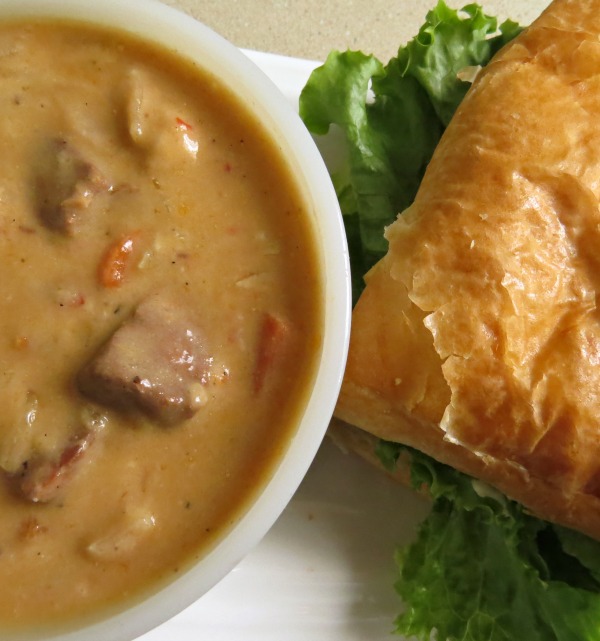 I'm the worst about skipping lunch.
When I taught school, taking a half hour lunch was easy. After all, my students had to eat, and every minute was scheduled to make sure we all took time for music class, the library, recess, and of course, lunch.
But now that I work from home, it's been much more difficult to remember.
Lunch is at the peak of my workday. It's the busiest hours where I'm knee-deep in work, trying to finish up before the kids get home from school.
However, I have learned that taking a few minutes for lunch is important. If I don't stop for lunch, then I'm dragging until supper and I'm so starved by then that I've grabbed cookies or chips or some other not-so-good-for-me snack.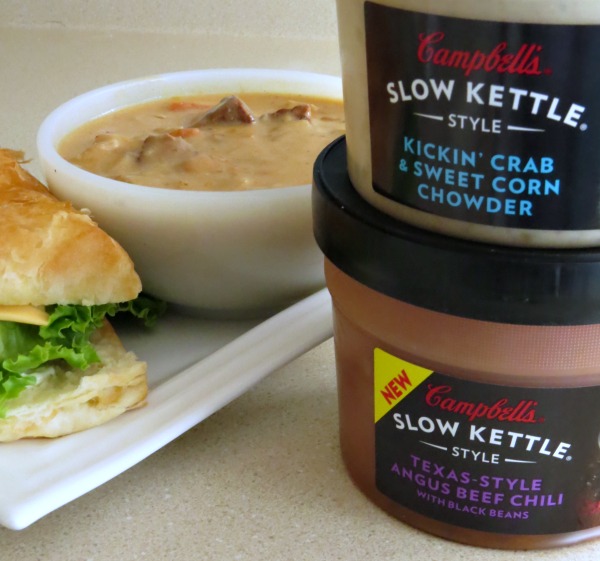 Warm Up Lunch with Slow Kettle Soup
That's why I'm trying to be more intentional about a lunch break.
It doesn't need to be a real long break, really. I just need to take a few minutes to grab something hearty enough to keep me satisfied that's super easy to fix and eat on the go.
I've always loved Campbell's soups, so lately I've been trying out some of their Slow Kettle Soups that come in all sorts of hearty flavors and varieties.
It's a super easy way to serve lunch on the go that doesn't take but a few minutes for me to heat on the stove.
The longest time, for me, was standing in the soup aisle at Wal-Mart trying to decide which flavors I wanted to try first.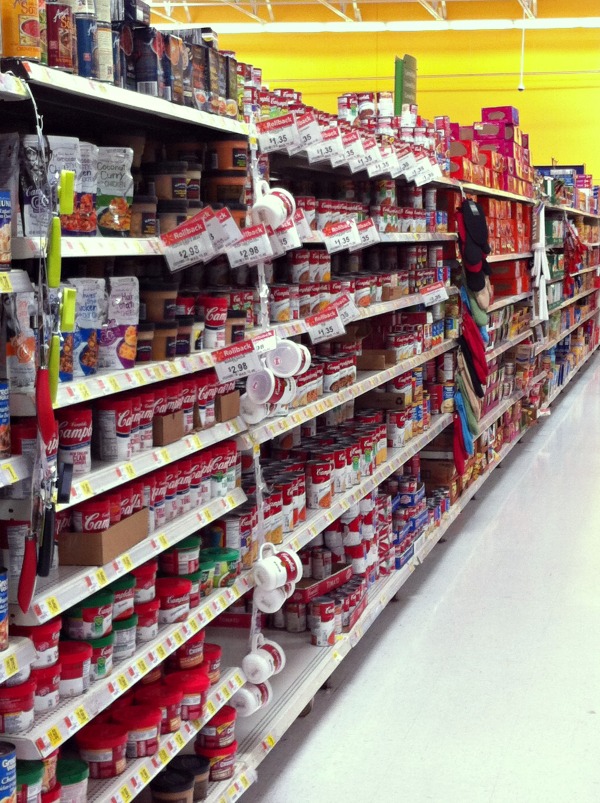 Have you seen the variety?
Seriously, it was hard to choose which ones I wanted. But after my husband's warning frown on his face over my shopping strategy, I finally chose a few to try this week and since I loved them all, I'll go back and choose a couple of new ones, too, the next time I'm at the store.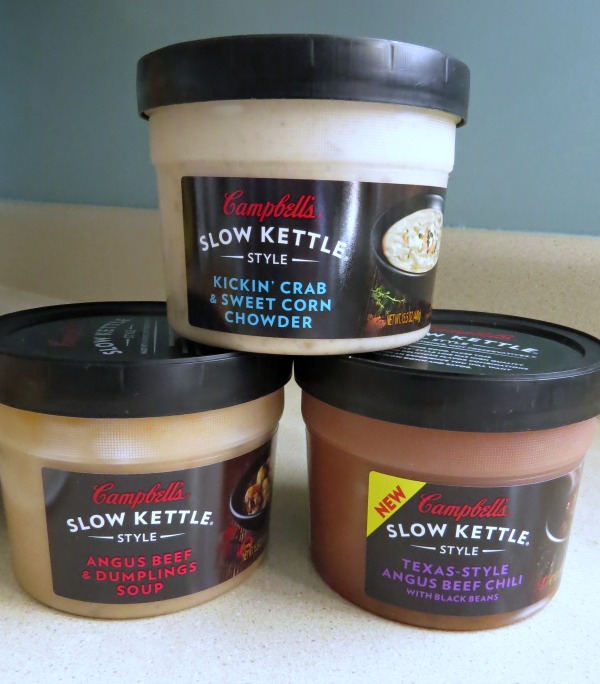 I just empty the contents in a saucepan over medium heat on the stove, and stir it a bit until warmed.
While that's heating, I make a small sandwich, ladle up some soup in a bowl, and I have a hearty lunch I can enjoy while working, too.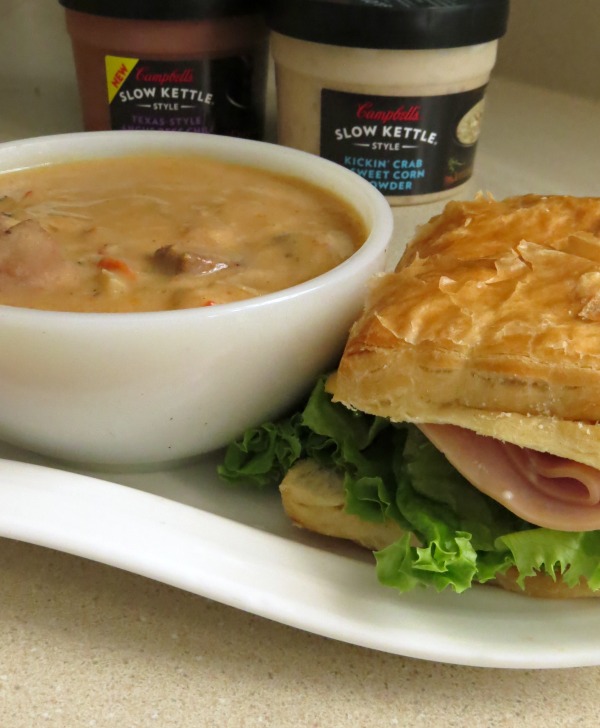 Get the Coupon
Ready to try it? Here's a coupon for extra savings!

Never Miss a Post