This post may contain affiliate links. Please see my full disclosure policy for details.
Looking for a fun treat your family and friends will love? Try these White Chocolate Pecan Bites. They are super easy to make and super delicious, too!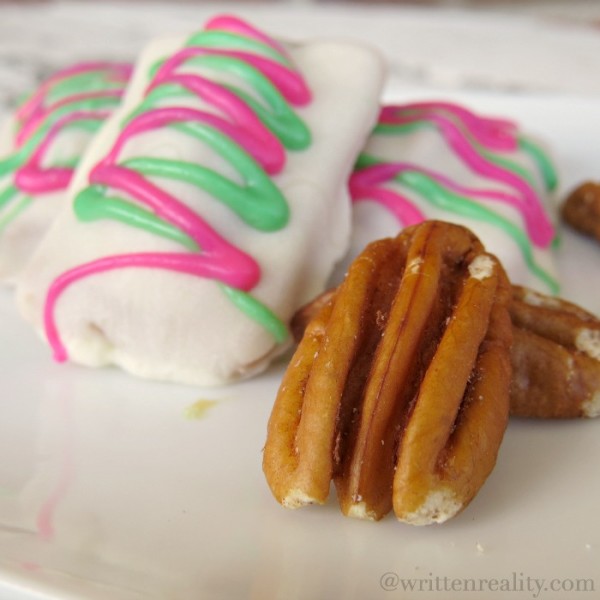 Remember the Key Lime Truffles I posted last week? These White Chocolate Truffles were whipped up with the leftovers. And I'm happy to report that they are super delicious.
Seriously, I couldn't believe just how wonderful they turned out and my husband loved them so much, he found another bag of pecans so I could make him some more.
White Chocolate Pecan Bites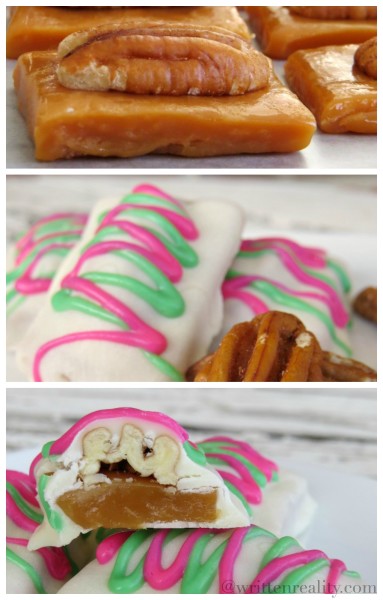 We love all things caramel at the Smith House, and since I had caramel and pecans in the pantry, these sweet treats were begging to be created.
It all started with leftover chocolate. After making a batch of truffles, I had a bowl full of melted chocolate left, so I decided to keep it warm and grabbed the pecans and caramel for an extra treat.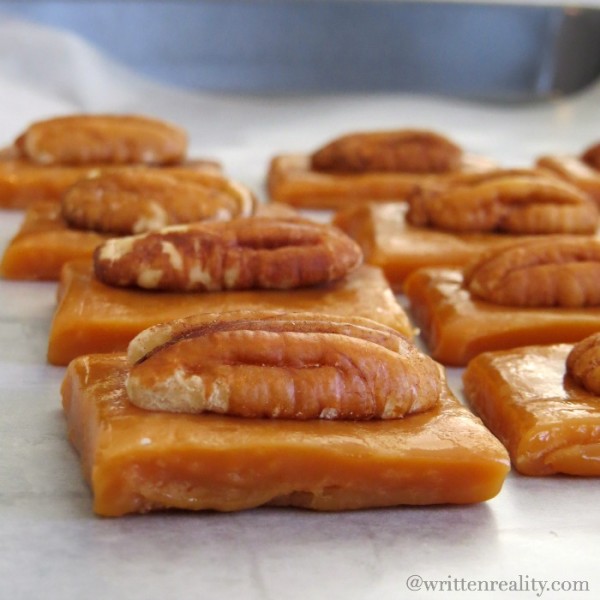 They turned out to be my favorite treat yet! Seriously, there were none left over. Between the crunch of the pecan and the sweetness of the caramel and chocolate, they are absolutely impossible to resist.
Here's what I used to make mine:
Pecan Halves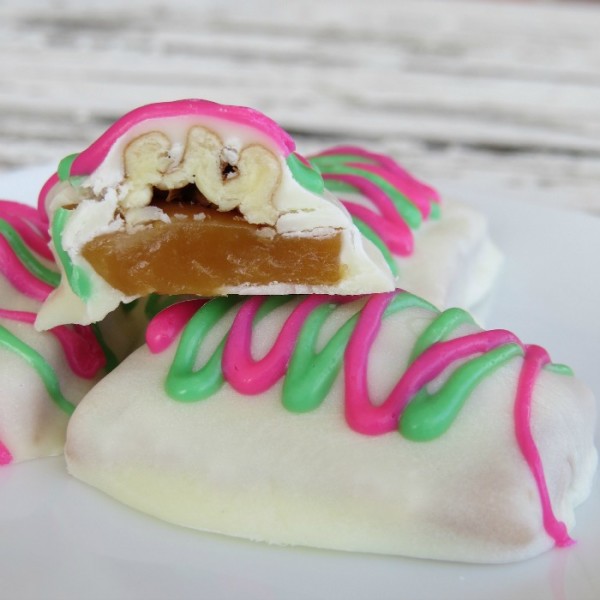 As always, I used products from Chocoley. They have the best chocolate for making bonbons and truffles and I love their coloring oils to tint the chocolate to create decorative swirls on top of each treat.
I also love their caramel. It comes in a big block and you can use it for any kind of treat you want by just slicing off a piece or pinching off a portion to add to your dessert.
For these pecan bites, I simply cut the caramel into bite sized pieced and gently pressed a pecan half to the top. That's all I needed for assembly. After that, I just dipped them in the melted white chocolate and set them aside to harden a bit.
The colored swirls on top are just for a little extra decoration. I wanted to create an Easter treat, and the spring green and pink were the perfect combination to add a little spring touch.
Check out the step-by-step recipe at the bottom of the post, pin for later, and share with your friends.
Dear Overworked Mom, This Book is For You!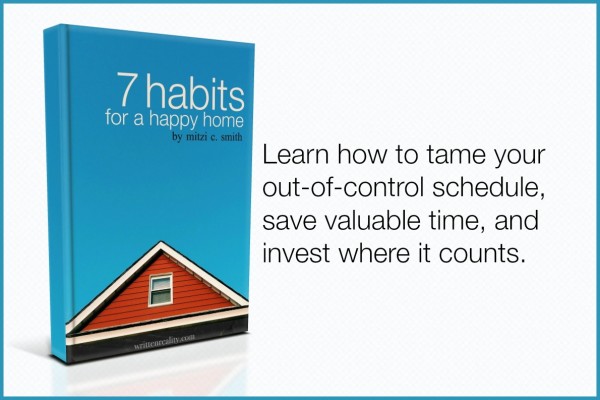 Other Treats You May Enjoy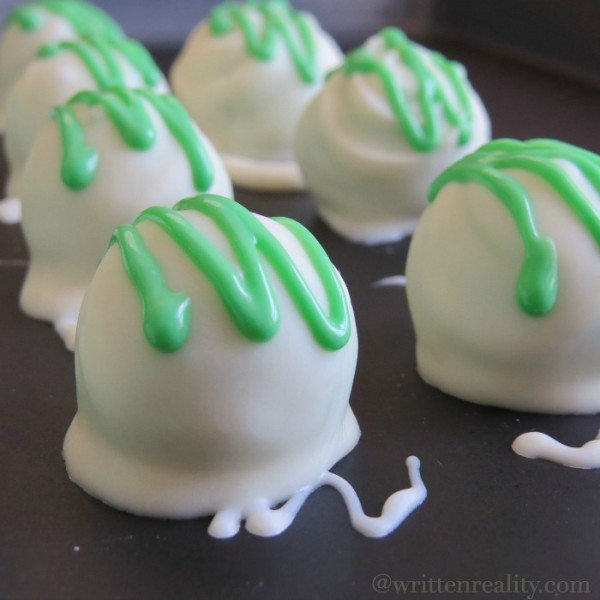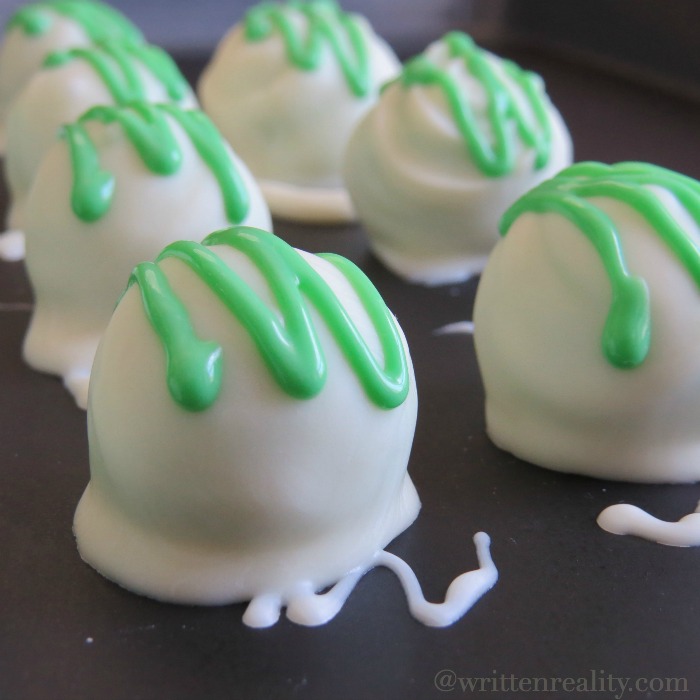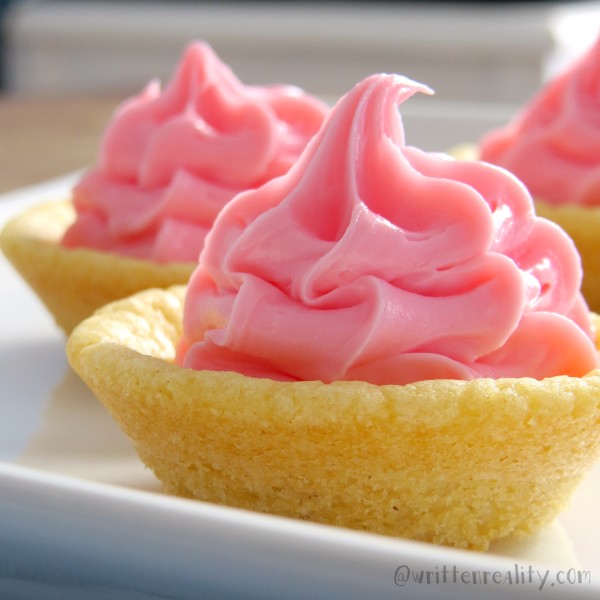 No-Bake Easter Cookies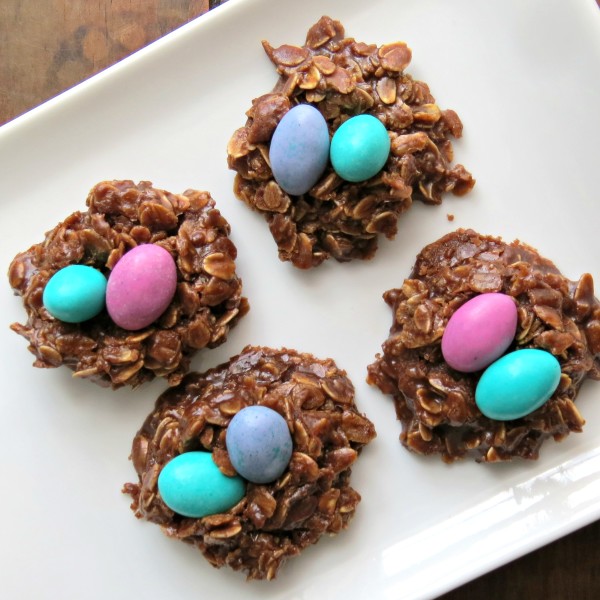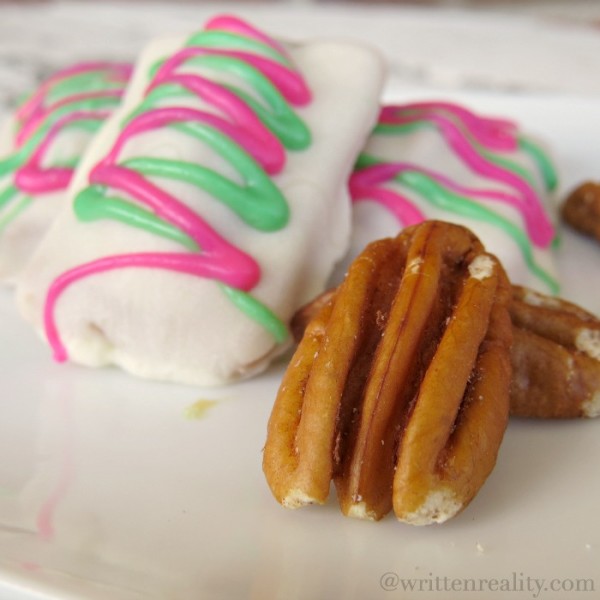 White Chocolate Pecan Bites
2015-03-19 14:22:23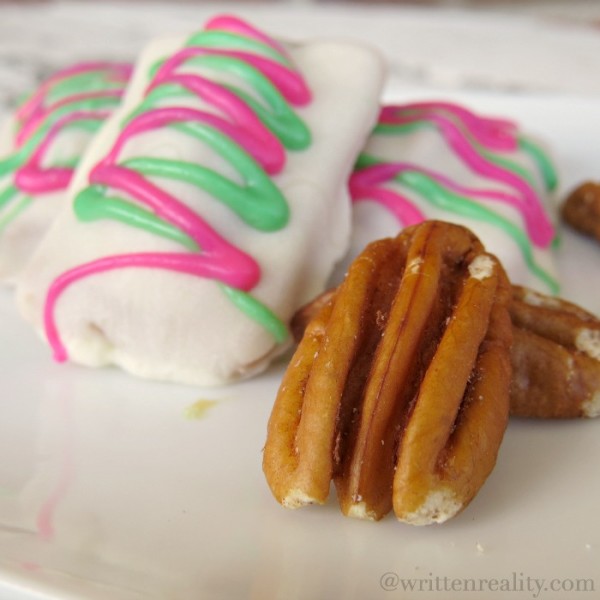 Ingredients
Caramel
Pecan Halves
White Dipping Chocolate
Instructions
Cut the caramel into bite sized pieces.
Gently press one pecan half into each piece.
Prepare and melt white dipping chocolate according to package directions.
Dip each caramel bite into chocolate and set on waxed paper to harden.
Swirl colored chocolate over the top as an extra decorative touch. Enjoy!
Written Reality https://writtenreality.com/