This post may contain affiliate links. Please see my full disclosure policy for details.
Easy No Bake Easter Cookies : These easy no bake oatmeal cookies are super easy and delicious. Even better, you probably already have everything you need to make this Easter dessert on hand and you can whip up a batch in only 3 minutes, too!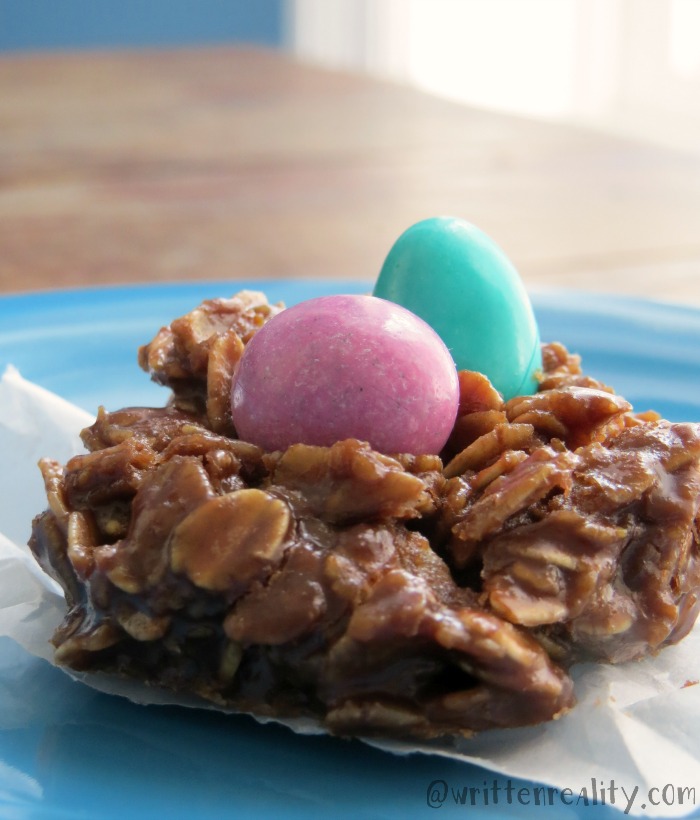 As a kid, Mama always made these easy no bake oatmeal cookies. I remember everything about them–from the brown baking cocoa can to the super sweet aroma that filled our kitchen as she made them.
The best part, was that she could whip up a batch in no time. And with everyday ingredients, she always had what she needed in the kitchen to make them, too.
>>For more delicious ideas, check out our easy CREAM CHEESE DESSERTS<<
Lately, I've been craving a batch. So I decided to add a little fun by turning them into egg nests for an Easter treat. It gave me an excuse to make a big batch (for experimenting with Easter ideas, of course) and since they turned out just as I remembered them, I now have enough that I just may be willing to share with everyone else.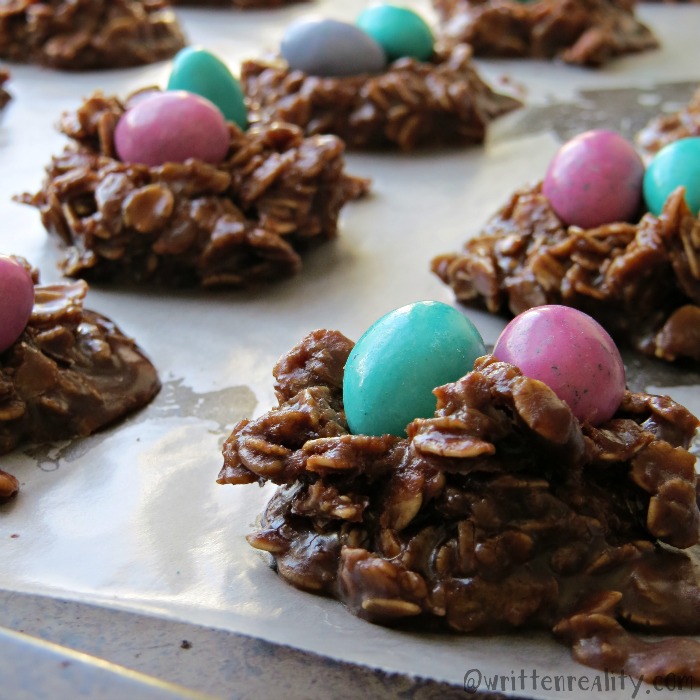 Easy No Bake Easter Cookies
If you're looking for a super easy idea for an Easter treat, these no-bake Easter cookies are perfect. They only take 3 minutes to make–seriously. And if you're an oatmeal fan like I am, you probably have all the ingredients already on hand.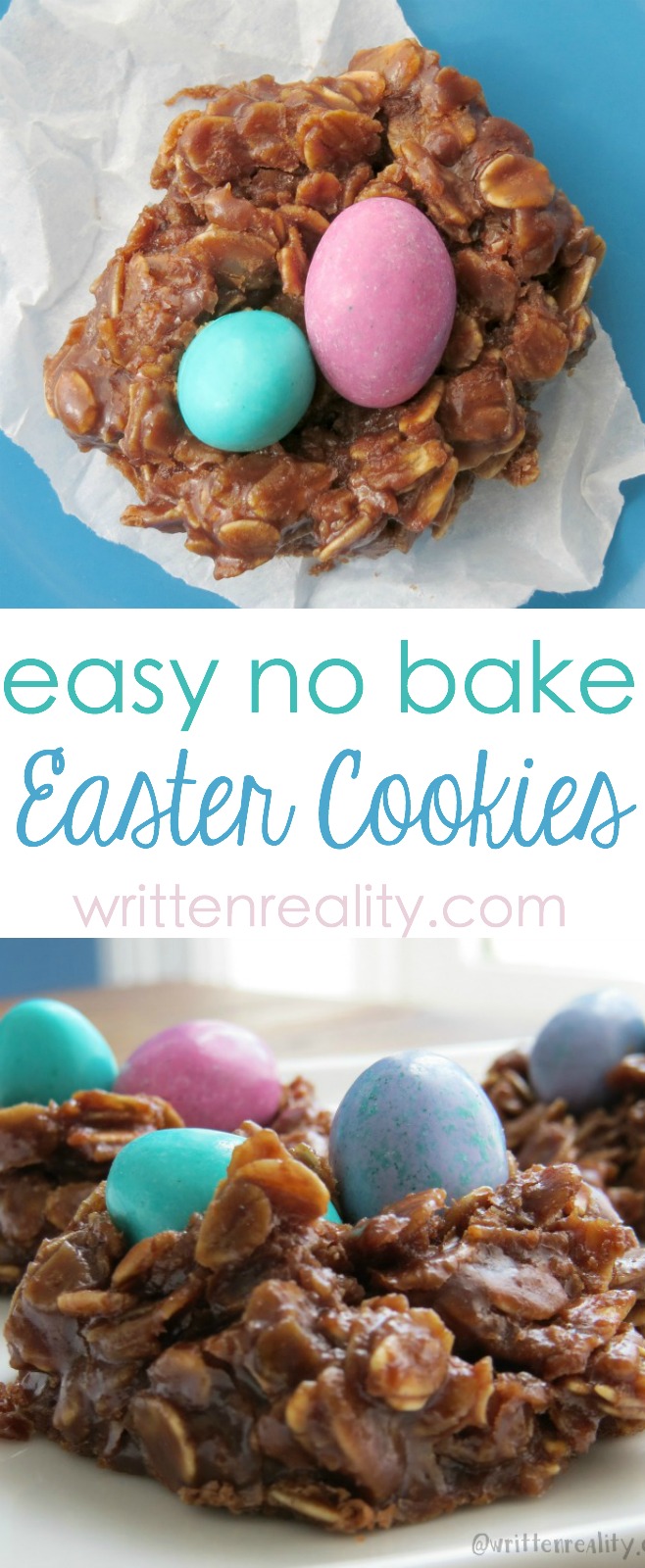 You can find all the details for this recipe at the bottom of this post.
To create the egg nests, gently press a couple of chocolate eggs to each cookie before they harden, so that the chocolate eggs will stick to the top.
I picked up a bag of of the M&Ms varity of Chocolate Speckled Eggs for this one. But you could easily use any flavor egg-shaped chocolate you like.

They make great ideas to serve at an Easter egg hunt or any family gathering you may be planning this Spring.
These easy no bake oatmeal cookies have been around for as long as I've been alive, probably much longer than that, so don't think you need to save this recipe for just Easter. The cookies themselves are super yummy all year long, so just leave off the Easter candy and you have for yourself and sweet treat your family will love at any time of the year.
There just something amazingly wonderful about that wax paper with all those scoops of chocolaty goodness cooling. Oh, the memories as a kid of that sweet smell and watching them set on the kitchen table just waiting for them to harden just enough for me to take a bite. I do hope you enjoy these as much as I do. And maybe you can create a sweet treat memory with your kids, too.
Check out the printable recipe card at the bottom of the post to make your own or bookmark the page for later, when you need a quick and easy Easter treat. Enjoy!
>>Don't miss our EASTER BASKET IDEAS!<<
Other Recipes You May Enjoy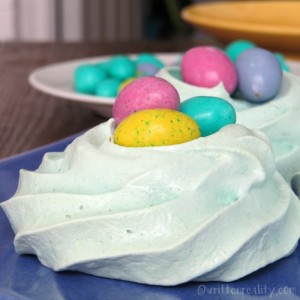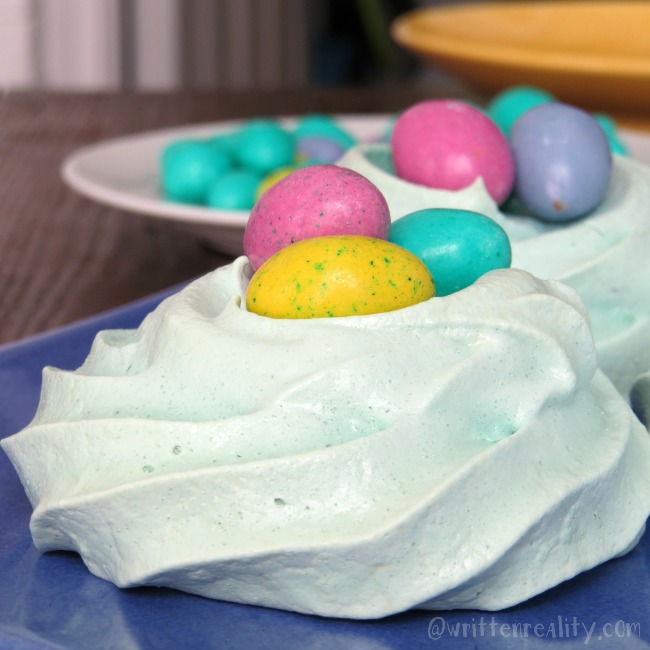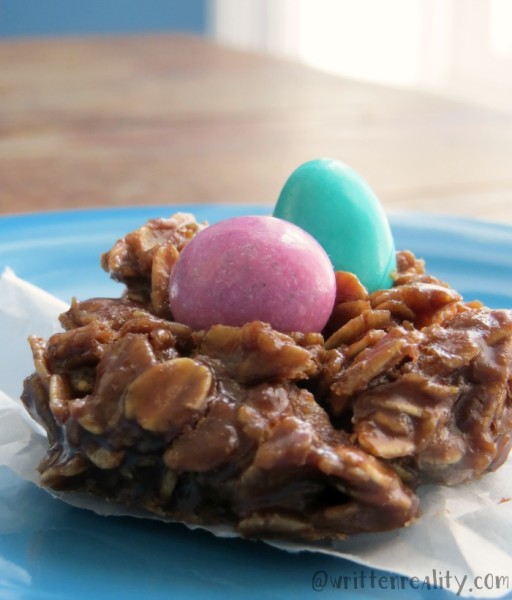 No Bake Easter Cookies
2015-03-02 11:04:46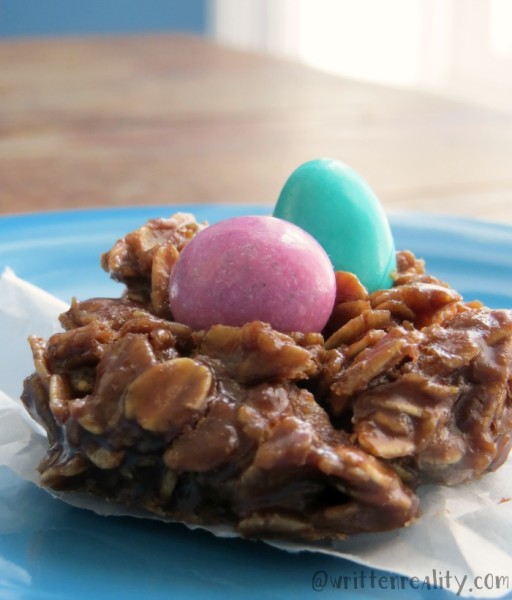 Ingredients
2 cups sugar
1 stick of butter
1/2 cup of milk
1/3 cup baking cocoa
3 cups old fashioned oats (uncooked)
small chocolate egg candies, for topping
Instructions
Combine sugar, butter, milk and cocoa in a large saucepan and bring to a light boil.
Stirring frequently, boil for 3 minutes then remove from heat.
Stir in oats and allow to cool for 5 minutes.
Scoop with Tablespoon and drop oatmeal mixture on waxed paper.
Gently press a couple of chocolate egg candies on top of each cookie.
Allow time to firm. Enjoy!
Written Reality https://writtenreality.com/