This post may contain affiliate links. Please see my full disclosure policy for details.
Truffles Recipe: Try these cappuccino truffles for a sweet alternative to your coffee routine. The dark chocolate and mocha flavored middle of this sweet treat is a coffee lover's favorite!
A Coffee Lover's Delight
I love all things coffee. And though my husband thinks I'm crazy for it, the idea of chocolate covered coffee beans and chocolate espresso cups is my idea of the sweetest delight.
That's why I had to share these cappuccino truffles with you this week. They're bite-size chocolates with a bit of a coffee kick in the center, so if you're looking for a special treat for a friend or coworker who loves coffee, these little chocolates are a coffee lover's delight.

Truffles Recipe
Since I love the gourmet chocolate from Chocoley.com and have been using it for all the wonderful treats in my Christmas Truffles and Bonbons collection, I decided to tweak their recipe for a large batch to make a smaller one.
I'm happy to say they turned out just as I wanted them to. And they'll make the perfect treat to package and share with all my coffee loving friends during the holidays–or to have on hand when I need a little afternoon treat on my own. 🙂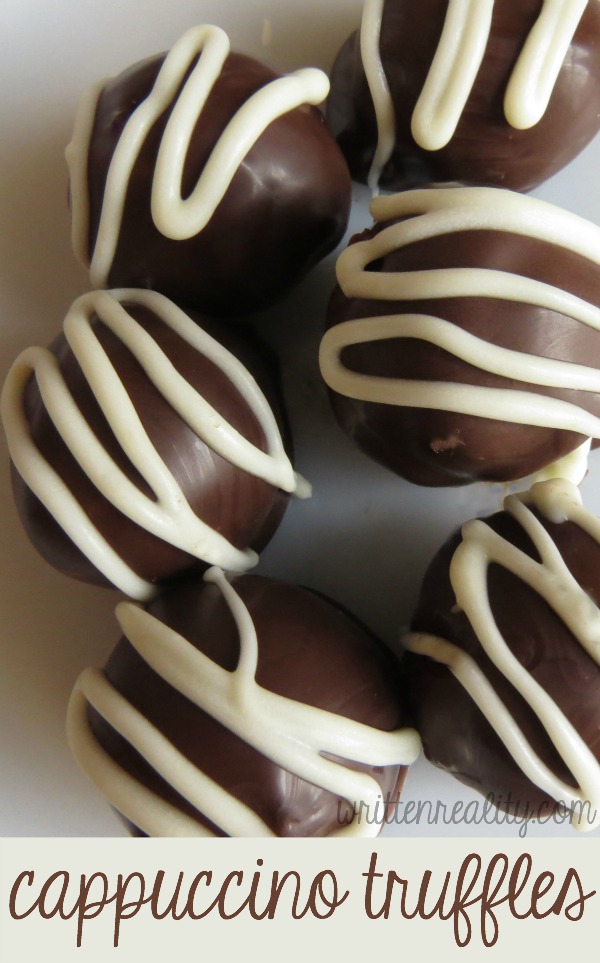 The center to these are rich in the mocha flavor department, and since I love strong black coffee, it was just the flavor I was trying to achieve. But if you like a milder cup of joe in the morning, you may want to tweak the recipe a bit. Just experiment with the flavors at the beginning of the recipe when you're blending the instant coffee with the cream.
That way, you can sort of play with it a bit to balance out the strength of the coffee flavor along with the sweetness of the cream by starting with less coffee and adding a little more until you're satisfied with the kick.
I also used dark chocolate for this one. But I'm sure milk chocolate would sweeten it up a bit, too.
To read how I make them, just scroll down to the bottom of this post. Feel free to bookmark the page to revisit or print it out now to add to your own collection.
This Cappuccino Truffles Recipe is a party favorite! Click To Tweet

Other Recipes You May Enjoy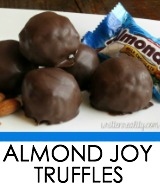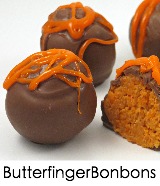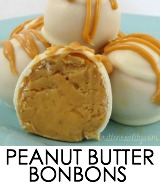 Cappuccino Truffles
2014-11-17 09:37:37
Ingredients
1/2 cup heavy cream
2 scoops of instant coffee
8 oz. semi-sweet dark chocolate
dipping chocolate
Instructions
Put the semi-sweet dark chocolate in a large mixing bowl and set aside.
Slowly bring cream to a light boil.
Pour cream in a mug over instant coffee and stir until coffee is dissolved.
Pour coffee and cream mixture over chocolate to melt. Stir to blend and melt completely.
Cover the bowl and refrigerate for about 3 hours until it's firm.
Pinch off refrigerated chocolate mixture and form 1 inch balls.
Place on dipping sheets or waxed paper and set in freezer for about 30 minutes or until firm.
Melt dipping chocolate as directed.
Dip the frozen chocolate balls in dipping chocolate and set on dipping sheets.
Set in the refrigerator for a few minutes to harden.
Store in air-tight container and keep chilled until ready to serve.
Enjoy!
Written Reality https://writtenreality.com/