This post may contain affiliate links. Please see my full disclosure policy for details.
Gift wrapping for Christmas can be a chore, or it can be a fun, simple way to express ourselves in our gift giving. This is Barb of A Life in Balance back with tips for creating a gift wrapping station which you can use year-round, not just at Christmas time.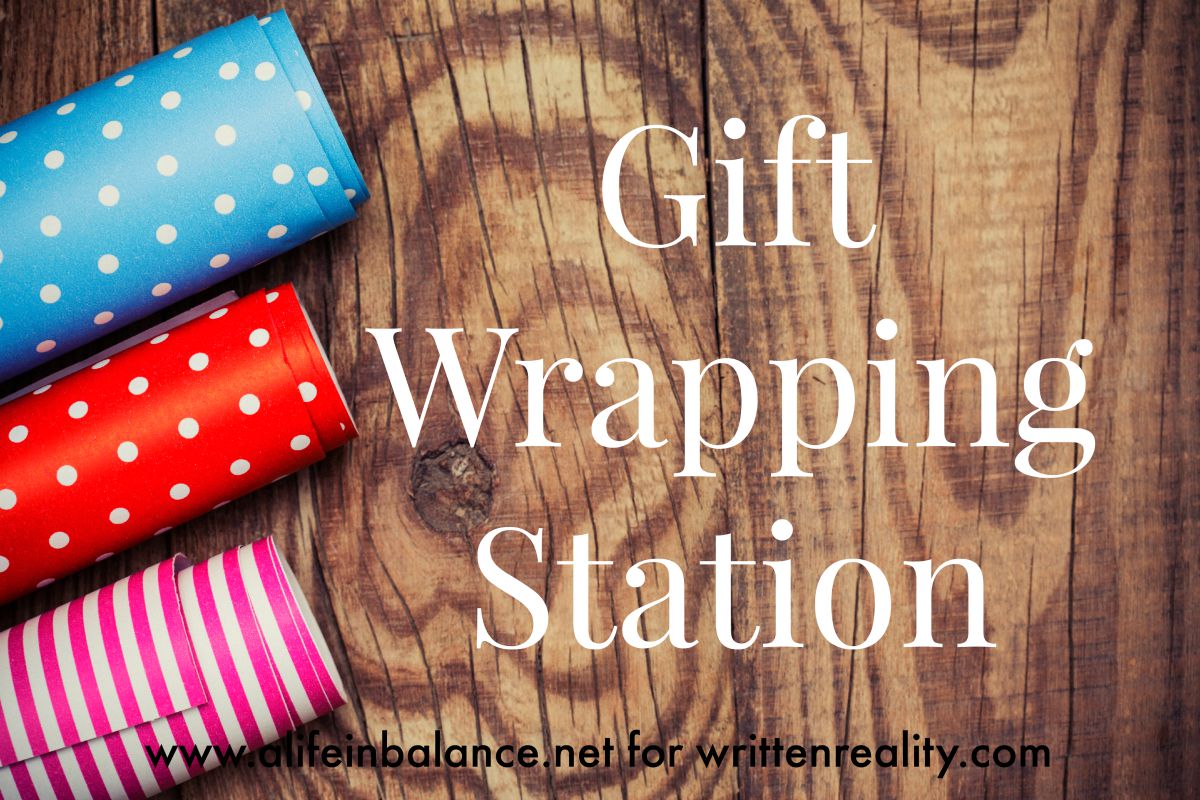 Photo Credit: merydolla
Location is Everything
While it's great to keep everything in one place, this isn't feasible for everyone. Most moms will find they need to keep their supplies in a room with a door that can be closed in case they need to do a last-minute gift wrapping session. I've trained my kids to knock first and wait for a response when our bedroom door is closed.
I store my wrapping paper box and tissue paper box under my bed, and my gift bags in a box in the upstairs attic. I use an plastic under the bed storage box to hold my wrapping paper. It holds about 10 rolls of wrapping paper, plus a pair of scissors, gift tags, tape, and a few rolls of ribbon.
During Christmas, I love having the wrapping paper stored permanently in our bedroom. I can bring in a gift box, close the door, and wrap the gifts all in one place. If I need to stop in the middle of a wrapping session, I can leave everything out and simply close the bedroom door.
Most people can fit 2 under the bed storage boxes under their bed. You can also find unused space at the top of bedroom closets. Use shelves and tension rods to help you make the most of the often wasted space.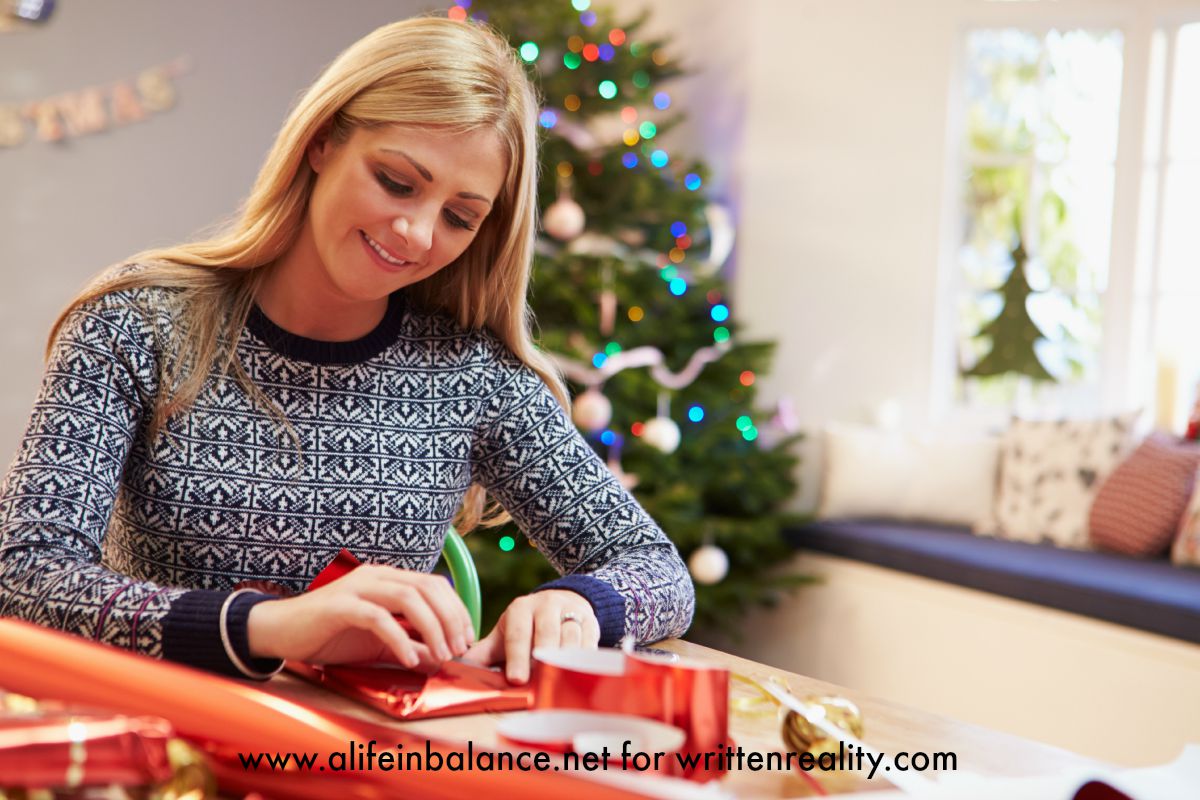 Photo Credit: Monkey Business
What Goes in the Wrapping Kit
Now for the fun part – gift wrapping supplies! To keep your costs low, shop clearance sales after the holidays throughout the year. Look for solid color wrapping paper which can be used for any time. When choosing wrapping paper with a design, focus on the more generic prints. An obvious Christmas design can only be used at Christmas while a paper with a newspaper design or simple motif can work for any holiday or birthday.
Always keep tape, pens, and scissors in your gift wrapping station. You don't want to spend time grabbing these items before you start wrapping gifts.
Supply List
Wrapping Paper – solid color, clear and colored plastic wrap for gift baskets
Tape – plain and decorative (Washi Decorative Tape)
Ribbon – recycle ribbon, cotton twine, yarn
Embellishments
Gift Tags – dollar store, make your own on the computer, re-use old greeting cards
Gift Bags – dollar store, recycle gift bags, make your own from cloth
Tissue Paper
Pen for writing on gift tags
Scissors
5 Gift Wrapping Station Ideas
Pottery Barn Mounted Wall Craft Organizer – This wall mounted organizer is perfect for someone with little storage space. You could mount this behind the bedroom door or in a unused spot out of the public areas of your home.
Shower Caddy as organizer – If you don't need to do a lot of gift wrapping, a shower caddy is the perfect choice for storing gift wrapping supplies.
Mobile Wrapping Station – Use a shopping cart to store your gift wrapping supplies in the back of a closet. Wheel the supplies to wherever you have space to wrap.
Store your wrapping paper on your closet ceiling! – Yes, the ceiling is wasted space in most closets especially ones with tall ceilings. So why not use the space for something that used only a few times a year.
Use a wire shelf turned on its side in a closet – Again, make use of wasted space in out of the way places.
Christmas Resources
Latest posts by Barbara Hoyer
(see all)