This post may contain affiliate links. Please see my full disclosure policy for details.
Christmas Gift Tags: Need a new idea for a small gift this Christmas? Here's a sheet of free printable Holly Jolly Christmas Tags to include with a bag of Jolly Rancher candies or any other favorite sweet treat!

Christmas Gift Tags
Remember my Jolly Good Year Teacher tags? To be honest, they really weren't that spectacular. But when I added them to a fun, colorful pot of Jolly Ranchers, the gift soared to a whole new level.
Now that it's Christmas, I thought I'd add a little more pizazz to recreate the jolly gift tag. This time, I wanted to make it a little more festive for the season, while still keeping the sweet treats as the star of the show.

I'm really pleased with how the gift bags turned out, and they're the perfect-sized treat when you're looking for a quick and easy gift to share in group settings, like the classroom or at work.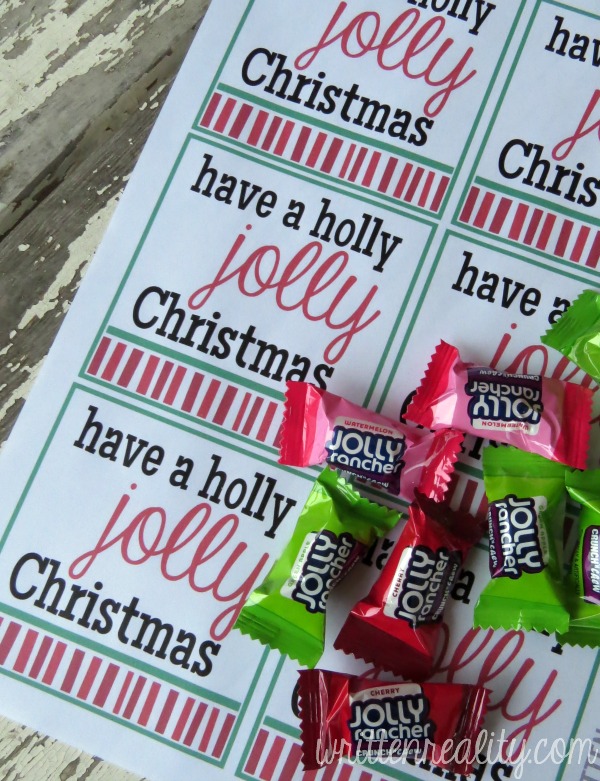 I used a pack of small clear favor bags that I think were made to hold cake pops, but you could easily use any sort of small plastic bags or even something a little larger. It just depends on how many treats you want to share and, depending on the size of your group, how far your bag of Jolly Ranchers will go.
I also used the Jolly Rancher Crunch n' Chew candy and now, I wish I would have chosen the original. Though I love how they taste, the Crunch n' Chew variety contains a lot of blue raspberry pieces, and I was hoping for more of the pinks, reds, and greens–the colors I pulled from to make the printable tag.
So I've created the Holly Jolly Christmas tags in 2 versions using the traditional red/green colors and then one that pulls from the Jolly Rancher Crunch n' Chew packs, in case you want to coordinate with those colors, too.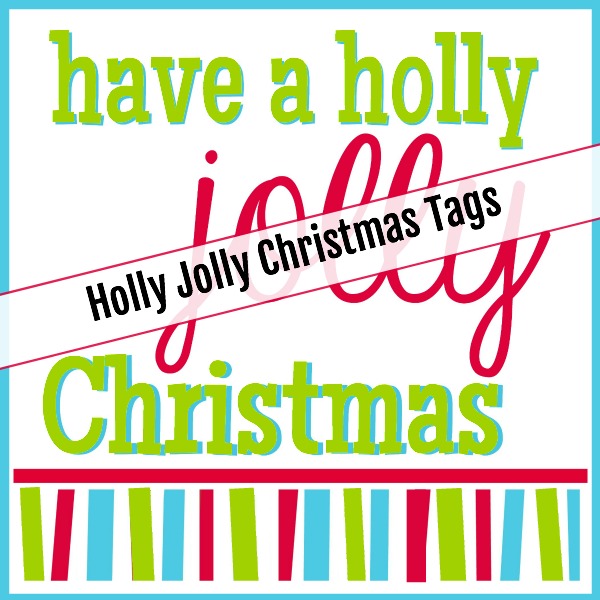 Just think about the way you hope to present your treats when choosing the flavor. There are actually several Jolly Rancher varieties, so look at the sample to make sure it contains the colors and flavors you want to share.
Feel free to print out your own copy of these Holly Jolly Christmas Tags. Pin them for later or bookmark the page so you don't forget.
#1 Version: Click HERE for printable version of the TRADITIONAL RED/GREEN Holly Jolly Christmas Tags
#2 Version: Click HERE for printable version of the Holly Jolly Christmas Tags in the bright Jolly Rancher colors:
Other Topics You May Enjoy