This post may contain affiliate links. Please see my full disclosure policy for details.
Love those walking sticks you find in souvenir shops? Here's how to make your own hiking stick that's inexpensive and just as beautiful. It's another activity we enjoyed for family fun.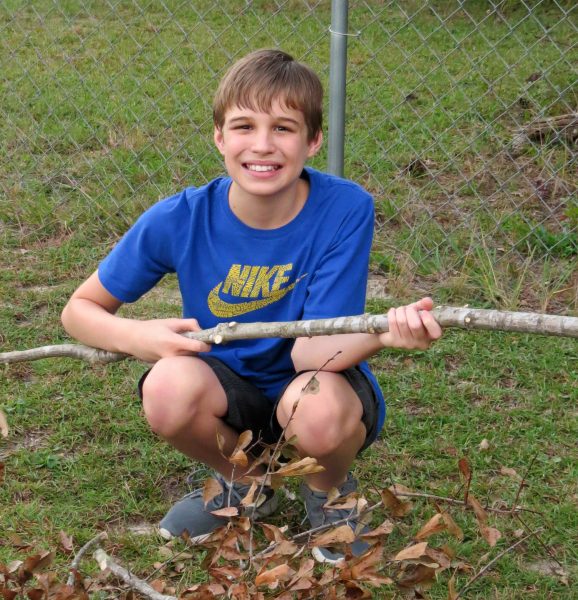 With two boys and a dog, our lives are pretty much always on the go and filled with outdoor fun. I've always tried to plan vacations and road trips that included plenty of outdoor experiences. We love kayaking, hiking mountain trails, and pretty much anything else that give us an excuse to spend some family time outside enjoying nature.
On our last weekend getaway, my youngest son decided he wanted a hiking stick. He looks at them every time we visit one of those souvenir shops near national parks and hiking trails, and he always comments that he'd love to have one. Unfortunately, store-bought walking sticks can be expensive. They are usually beautiful with intricate carvings, but my son has yet to save up enough spending money for one and I, frankly, can't see spending that much on a wooden stick.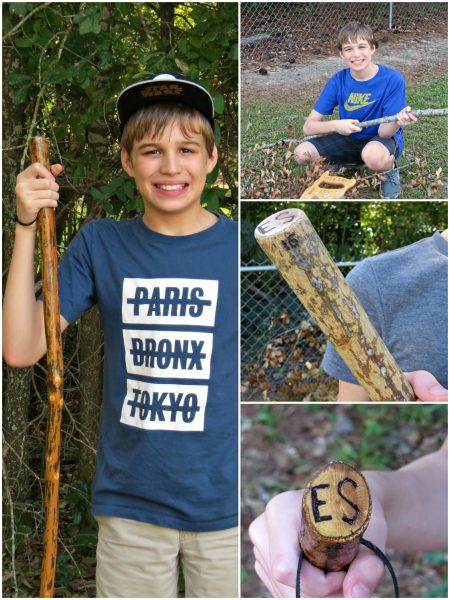 Make Your Own Hiking Stick
That's why my husband decided to help our son make his own walking stick as soon as we returned from our trip. We found a nice, strong and straight branch from our backyard and cut it down to the right height for my son to use when hiking.
My husband then helped my son use a pocketknife to remove all the twigs and any knobs or sharp edges along the branch. Then they worked on smoothing the surface of the branch with sandpaper until it was completely nice and smooth. My husband even carved in my son's initials and the current year on the tip to personalize it, and drilled a hole where my son would naturally grip the walking stick so that he could add a wrist loop, too.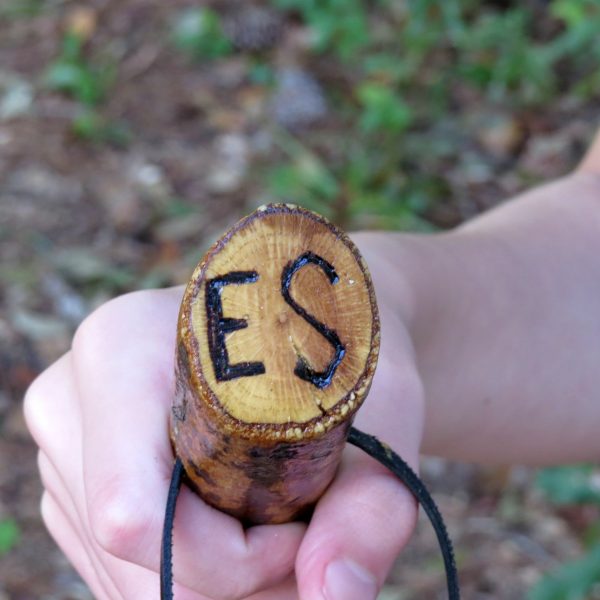 At this point, I thought the stick looked awesome. It was already taking shape to what we'd seen in those souvenir shops and so, by now, I was really excited to see how it was going to turn out when they were finally done.
Though the final step was easy, it took the longest. That's when they applied a couple of coats of varnish, allowing each coat to dry overnight. The hiking stick looks fabulous and I can't wait until our next trip when my son will get to take it on a trial run.
Here's How to Make Your Own Hiking Stick Click To Tweet
Other Topics You May Enjoy