This post may contain affiliate links. Please see my full disclosure policy for details.
Check out this week's mom style fashion find. It's our Spring Fit Guide to get you beach ready for that upcoming summer vacation.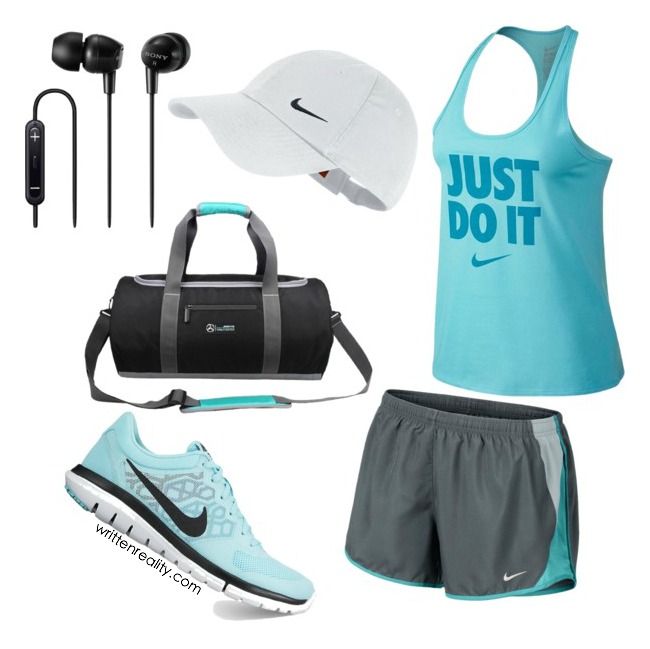 Mom Style Fashion Fit Guide
Who's ready for summer vacation? While I am always ready for a spring or summer vacation, my body isn't ready for swimsuits, or even shorts for that matter. Right now, I'm working on getting myself in better shape. I've been slack this winter and didn't exercise near as much as I should have. Now that it's warming up and I've caught a bit of spring fever, I'm happy to announce that I've been moving more and I'm motivated to get this tired body into much better shape.
So I thought today I would share a little springing into fitness inspiration. This mom style fashion fit guide can help you get ready for those days on the beach, so you'll feel more confident in your swimsuit and other fun summer clothes. Even better, we all need to push ourselves to do a little exercise. So I hope this guide will encourage us to get up off the couch and get moving. That way, we'll be able to enjoy all those fun outdoor family activities, too.
I decided this week I would choose all of my favorite athletic pieces from Kohls. That's where I like to shop for running shorts and active wear. I usually can find some pretty good sales and they have a great selection in a variety of colors as well.
If you're interested in any of these pieces, just click the links below. Or, simply use this pick of my favorites as inspiration to add a little spring to your wardrobe, too. Here's where to find these mom style fashion favorites:
Nike Flex Women's Running Shoes
Nike Dri-Fit "Just Do It" Racer Tank
Mercedes AMG Petronas Travel Sports Bag
Check out some of these previous mom style fashion finds, too: