This post may contain affiliate links. Please see my full disclosure policy for details.
Here in the South, summer is in full swing–and we're kickin' it old school at the Smith House with classic summer games, homemade treats, and loads of family fun!
Remember those orange sherbet pushups?
That was my usual choice off the ice cream truck. I can still hear its light-hearted tune growing louder as it chugged closer toward our street.
Not only were the pushups easier, (ever try to enjoy a Rocket Pop or Ice Cream Sandwich on a hot afternoon in July? At least the pushup had a cardboard wrapper!),
but the orange flavor was wonderful, and now, when I taste it, I feel like I'm back in the old neighborhood in a pair of cutoffs with bare feet.
Orangesicle

Cream Float Recipe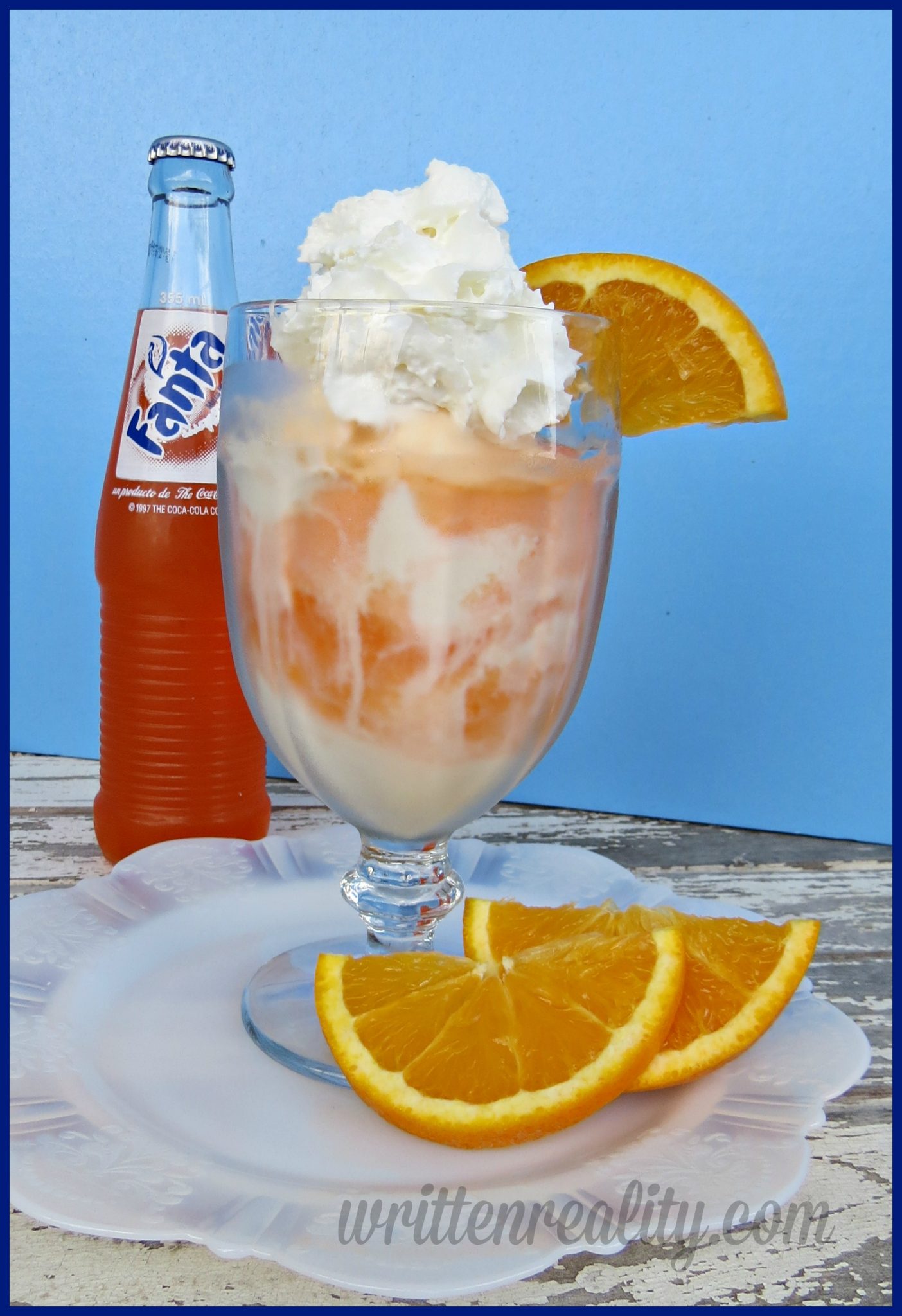 That's why I love these Orangesicle Cream Floats. They taste just like the classic pushup that's topped with a dollop of whipped cream.
This one is so easy to throw together–and it's also one of the easiest to vary according to family favorites and creating any kind of ice cream float you choose.
Here's how we made this one:
1 scoop of vanilla ice cream
1 cup of Fanta orange soda
1 large swirl of whipped cream
Other Varieties:
The Fanta Soda comes in several other flavors, like strawberry, pineapple, and grape. Buy a few bottles for variety, keep them chilled, and then serve over ice cream at your next pool party or when your family's just hanging out one evening on the porch.
Here are a few other Summertime Sweets:
What about you?
What's your Old School favorite? Share with us!
Want to keep up with all our recipes?