This post may contain affiliate links. Please see my full disclosure policy for details.
This week I scrambled around in search of patriotic pieces for the upcoming Memorial Day weekend.
I couldn't find a thing.
Apparently, I tucked them away so well, I hid them from myself.
Thankfully, Hubby takes care of the grand ol' flag, so it's already waving proudly. But I needed just a little something else to show the Smith family's love and support for those who've served and sacrificed.
As usual, I grabbed what I could find, added a little paint and some TLC, and created a warm welcome spot right at my own front door.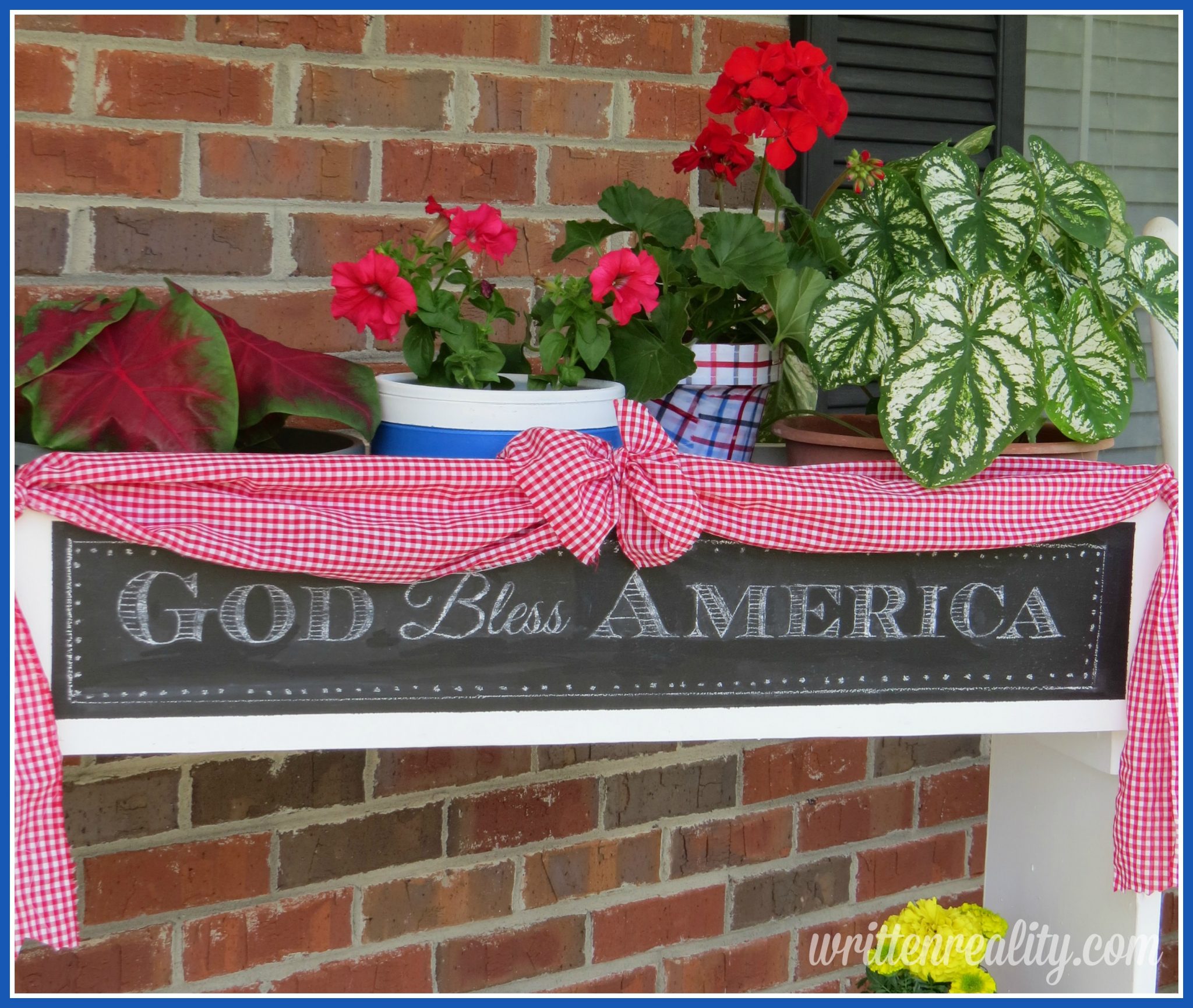 Patriotic Curb Appeal
For this project, I aimed for 2 things: #1 Versatility and #2 Red, White, and Blue.
I wanted to, first of all, show our family's gratitude to God and Country, so I hoped to use the bright, bold colors as the centerpiece and then everything else would fall in place.
Dry Sink Makeover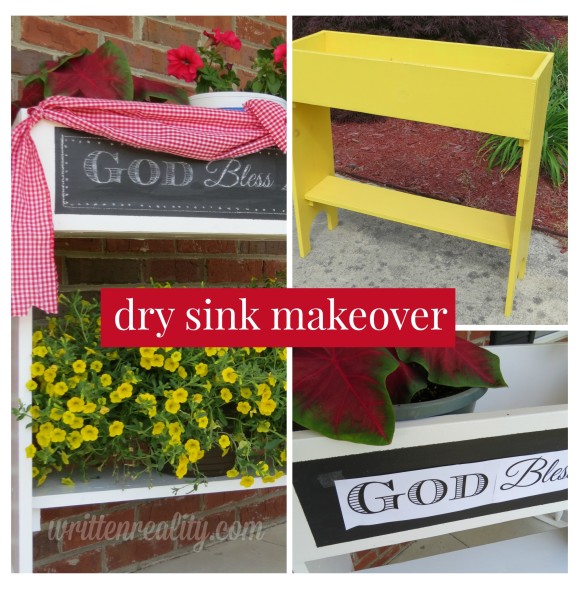 I had this dry sink (at least that's what I call it) that Hubby made me a few years back. The problem was its sunshine coat. Though the bright yellow served its purpose a couple of summers back, the color stuck out like a sore thumb during every other holiday!
Timesaver Tip: Use neutral colors on big pieces you plan to use all year to add versatility.
Versatile pieces and decor have become my motto. With my dry sink now white, I can use it as a porch centerpiece all year long. And with its new coat of Americana Chalkboard Paint
,I can add special messages to celebrate any special day of the year.
[Tweet "Celebrate #MemorialDay with this Patriotic Porch Centerpiece idea!"]
In case you're wondering, the Chalk Lettering is super easy, too!
Check out this post on Perfect Lettering with Chalkboard Paint.
You may also enjoy Flowerpots with an Old Shirt for how I created the plaid flowerpot you see in the top pic for this post.
For more DIY ideas, easy recipes, and other fabulous finds, follow me on Pinterest, too!