This post may contain affiliate links. Please see my full disclosure policy for details.
Help With Sensitive Skin : Don't let sensitive skin keep your kids from enjoying every season. Here are simple solutions for kids with sensitive skin.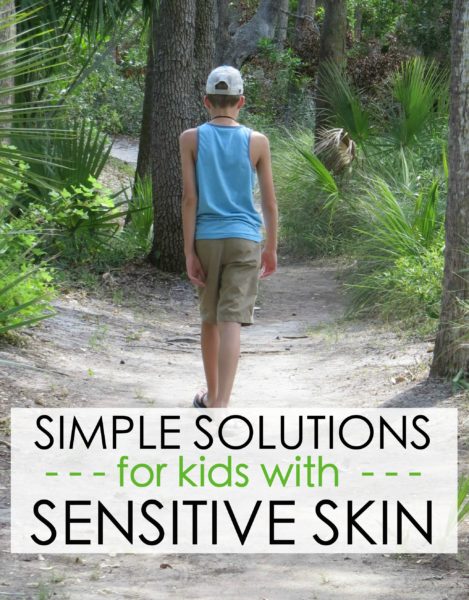 I started noticing small patches of red, irritated skin on my youngest son when he was a baby. Since we'd already dealt with many allergy problems with his older brother, I knew I would need to make sure to take extra steps to keep his skin from being irritated.
However, my son is super active and loves everything about spending time outdoors. I wanted to make sure I didn't worsen his skin problem with harsh detergents or fragrances, and I also wanted to keep him protected while he enjoyed doing other things, like playing on the playground equipment or just enjoying the outdoors.
Here are a few simple solutions for kids with sensitive skin so that they can join in everyday family fun through every season.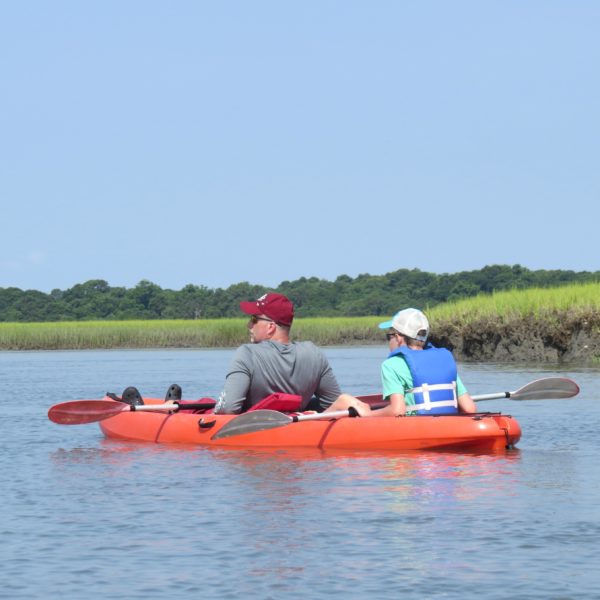 Help With Sensitive Skin
Here are some simple ways to help with sensitive skin while your kids enjoy the outdoors.
1. Read the Labels
Make sure to read the labels on any lotions or other toiletries, like shampoos and soaps before applying them on sensitive skin. These items can sometimes contain dyes or fragrances that can irritate and cause a reaction.
2. Wear Sunscreen
Since my son's skin is already sensitive, I make sure to be extra careful to protect his skin when he spends time in the sun. Again, make sure to choose a sunscreen without harsh fragrances or chemicals since you want to use it generously to protect sensitive skin from the sun.
Best Kids Sunscreen Sensitive Skin :
Episencial Babytime Sunny Sunscreen – it's non-allergenic with no harsh chemicals or fragrance.
Kiss My Face Kids Defense Continuous Spray Sunscreen SPF 50 – this one is lightweight and labeled as Vegan and cruelty free. Again, this one has no fragrance or harsh chemicals.
3. Moisturize
Dry skin can really worsen the problem, so make sure to keep you child's skin moisturized to avoid the skin from becoming even more irritated. Of course, you'll want to check with your dermatologist first, but for an over the counter remedy, I love Aquaphor Healing Ointment. It protects and it's the best thing I've found to relieve my son's irritated skin.
4. Wash New Linens and Clothing
New fabrics are often treated with chemicals to reduce wrinkling, so make sure to wash all clothing before your child wears it and all bed linens before putting them on your child's bed. This one is often overlooked, but it's an easy way to really help with sensitive skin issues.
5. Use the Right Laundry Detergent
Choosing the right laundry detergent is a must for a kid with sensitive skin. That's why I use all® Free Clear laundry detergent and fabric softener. There are also all® Free Clear mighty pacs and dryer sheets, too.
Not only does the all® free clear detergent fight tough stains, whitens whites, and brightens colors, it removes 99% of everyday and seasonal allergens, including cat and dog dander, dust mite matter, ragweed, grass, and tree pollen. It's the #1 detergent recommended by Dermatologists, Allergists, and Pediatricians for Sensitive Skin.
Even though my son has sensitive skin, it doesn't keep him from doing all the outdoor activities he loves. With just a few simple changes, he's able to just enjoy himself, having fun all year long.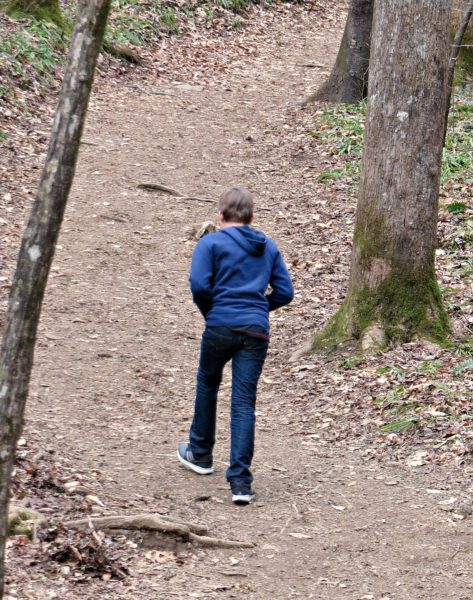 Other Topics You May Enjoy