This post may contain affiliate links. Please see my full disclosure policy for details.
Need a new idea for Valentine's Day this year? This free Valentine Card printable adds a sweetheart for an extra sweet tweet.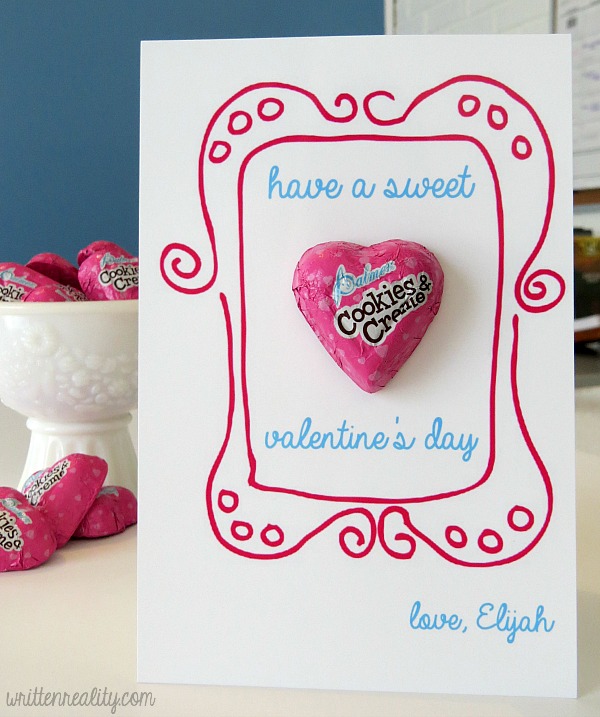 Yesterday, I shared my son's Valentine cards for this year's Valentine Exchange. It's his last year in elementary school, so I wanted something extra special for him to share.
While he loved the "I Only Have Eyes For You" idea, I decided to keep creating. And Palmer's Cookies & Cream Hearts were my inspiration for this new treat.
Have you had them? They are super good. Since anything cookies & cream is my son's favorite, I'd picked them up to have on hand just in case I'd need them for a school activity or some other treat.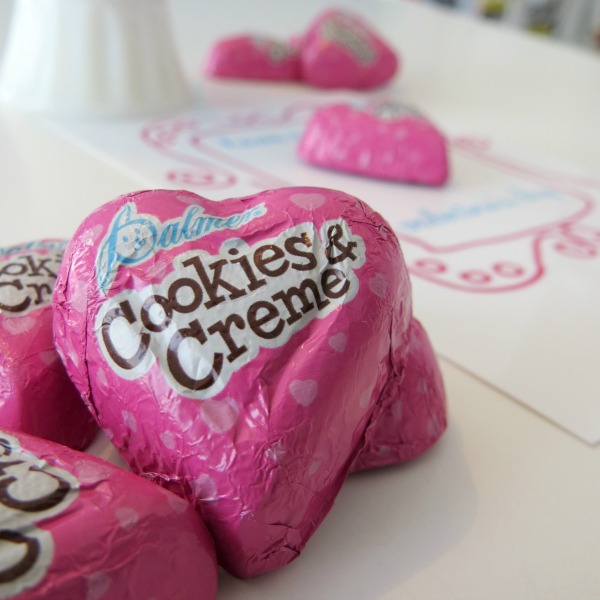 Unfortunately, I made the mistake of opening the bag to try them. And, well, before I knew it, a whole bag was empty and I had to pick up more when I went back to the store.
Yep. They are tasty. And they were perfect for the Sweetheart Valentine Card I created.
Unlike the other bags of chocolate hearts I've found, these are wrapped in a bright pink wrapper. It isn't quite as shiny as some of those other candy hearts, and I thought the bubblegum pink was a nice change from the ordinary reds, silvers, and golds.
Besides, doesn't everyone give those red heart varieties? These cookies & cream treats add a little more 'sweet' to the surprise. ♥
Sweetheart Valentine Card Printable
Here's what I used to make mine.
Materials:
Free Sweetheart Valentine Card Printable
Palmer's Cookies & Cream Chocolate Hearts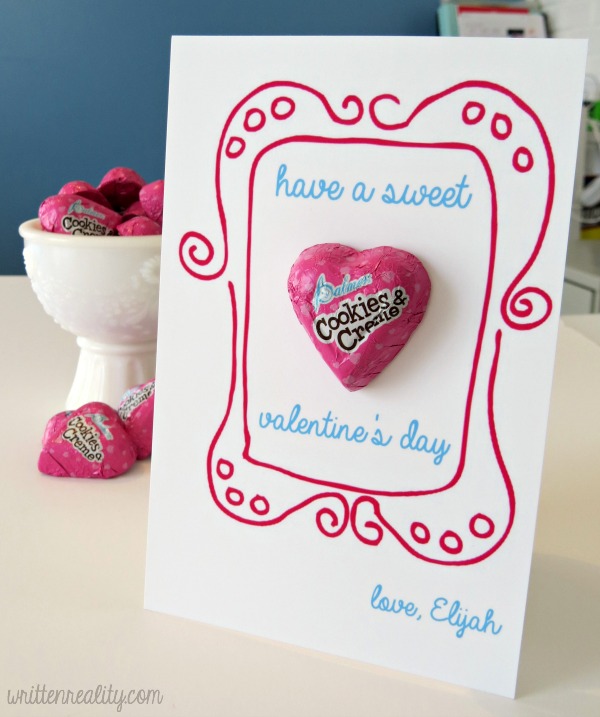 That's all there is to it.
Just print out the Sweetheart Valentine Card (the link is highlighted in the materials list) on 4 x 6 paper, attach a heart to each card, and you have one sweet Valentine to share.
Happy Valentine's Day ! ♥


Other Topics You May Enjoy