This post may contain affiliate links. Please see my full disclosure policy for details.
The other day my son and I made a quick stop to check out the Back to School sale at our local office supply store. For the two of us, it's heaven. Seriously, the kid will ask for office supplies for every birthday and Christmas, and nothing makes him happier than a blank sheet of notebook paper and a freshly sharpened pencil. Yep, he's definitely mine.
So, of course, what began as a quick stop to check out sales became a little longer. Still, it was worth it because we managed to pick up a few materials we both knew would be great for personalizing our Back to School items.
We had a blast exploring all the fun pens and pencils–and that beautiful aisle of notebooks–that's our favorite aisle in any store!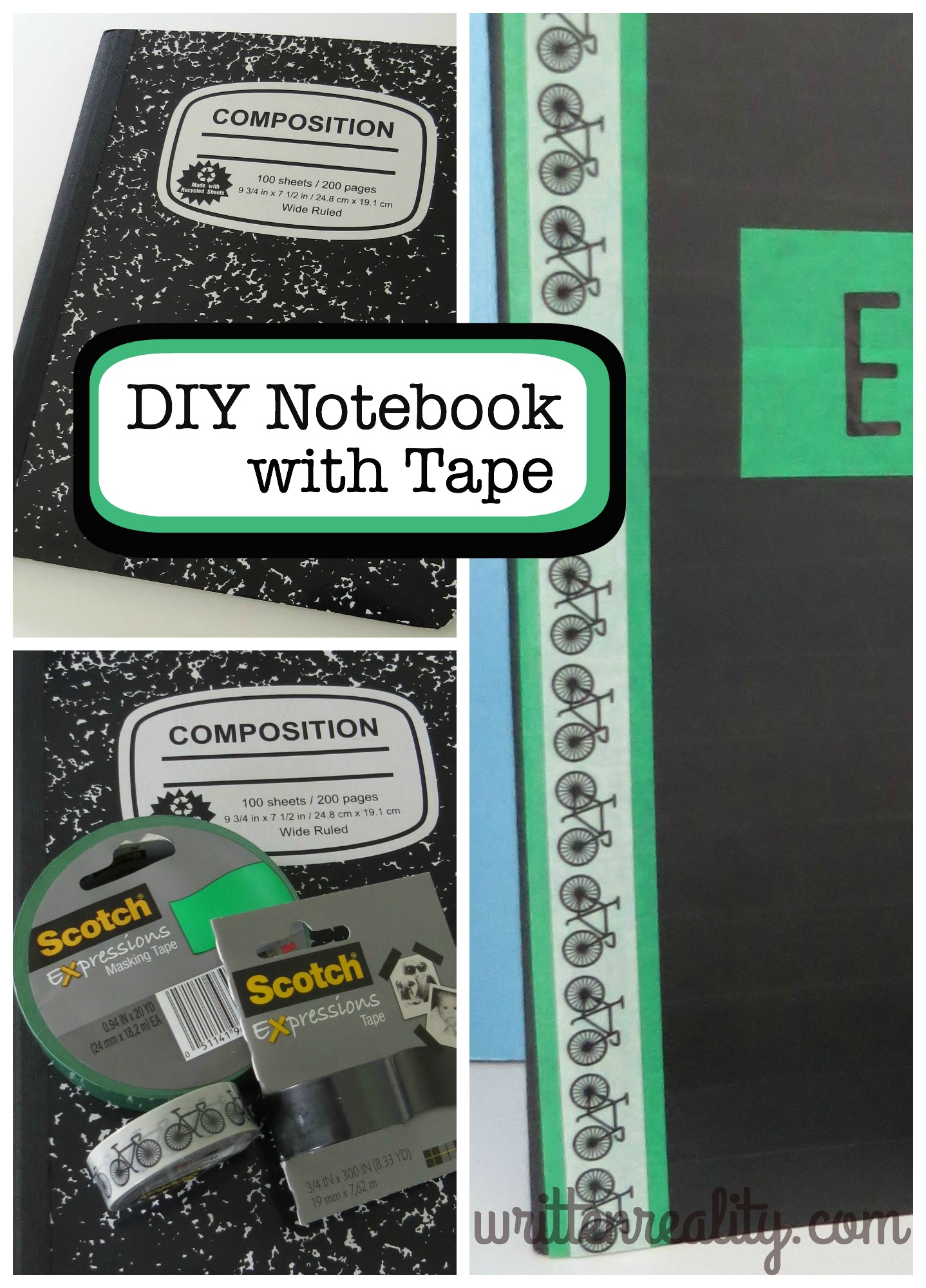 DIY Notebook With Decorative Tape
Ever notice how there's a hundred girl-themed items to every one boy-themed anything? Aside from sports (my boys aren't really into sports) and superhero (they've already collected all of those), the girl items take over every store.
That's why we like to personalize our own Back to School items. And decorative tape is a great way to personalize and add a little character to just about anything where the tape will stick.
My son loved the Bicycle Scotch Expressions Washi Tape
.
Have you seen it?


It is super cute, and as soon as we spotted it, we knew it would be a wonderful accent for all sorts of fun things.
Personalize Your Notebook
With decorative tape, this project was one of the easiest and quickest for us.
Just line up the tape and go for it! These decorative tapes can easily be moved around, too, if you change your mind. It's perfect for notebooks, and would also be a great item to add to a teacher basket. Teachers love it, too!
There are really just so many fun ways to add a personal touch to your school supplies and this tape makes it super easy, affordable, and fun.
What about you?
What's your favorite way to personalize Back to School items? Share your ideas with us!
Other Topics You May Enjoy:
Build a Back to School Wardrobe for LESS!
10 BEST Back to School Movies For Your Next Family Fun Night