This post may contain affiliate links. Please see my full disclosure policy for details.
Hey, moms! Are you looking for lunchbox ideas, teacher gifts, or how to get organized for back to school?
Your days of endless searching through tons of school-related articles across the web are over. Now you can find TONS of Back to School ideas all in one place!
If you're on Pinterest— you are MISSING OUT if you're not!– then you'll love today's feature: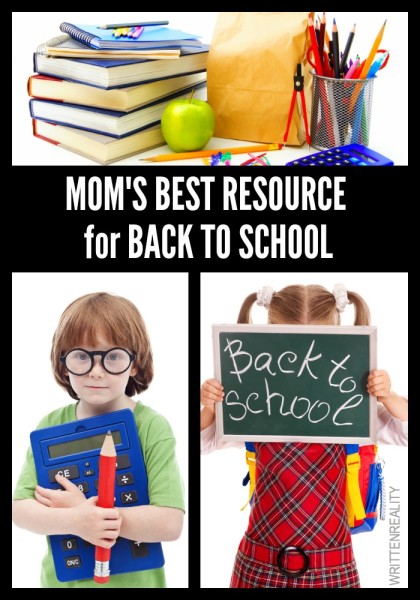 Every Back to School Idea in One Location
My Back to School Pinterest Board is AWESOME, where I've been gathering all sorts of fun Back to School favorites, from teacher gift ideas to basic supplies.
And everyday from August through September, I'll be adding other helpful resources as they're discovered.
Here are a few popular Back to School posts I've shared this month:
Build a Back to School Wardrobe for LESS!
A Checklist for a Back to School Wardrobe
10 BEST Back to School Movies for Family Fun Night
5 Powerful Tools to Organize your Back to School Routine
All these posts and more are pinned to my Pinterest Board to include not only these tips and ideas, but the best Back to School articles I've found from everywhere else.
Follow Written Reality's board *Back to School- Moms, are you ready? on Pinterest.
To keep up with everything Back to School related, just click on the Pinterest Board above, FOLLOW, and you're set!
What about you?
Do you have a favorite pin or two that's back to school related? Just share it in the comments section for this post and I'll go over and pin it, too!