This post may contain affiliate links. Please see my full disclosure policy for details.
This shop has been compensated by Collective Bias, Inc. and its advertiser. All opinions are mine alone. #PotPiePlease #CollectiveBias
Who else needs a go-to plan for dinner? Try Marie Callender's pot pies. Now in family size, Marie Callender's pies are the perfect portion. Even better, Marie Callender's tastes like homemade, so your family can enjoy a great meal without mom spending too much time stirring a pot over a hot stove.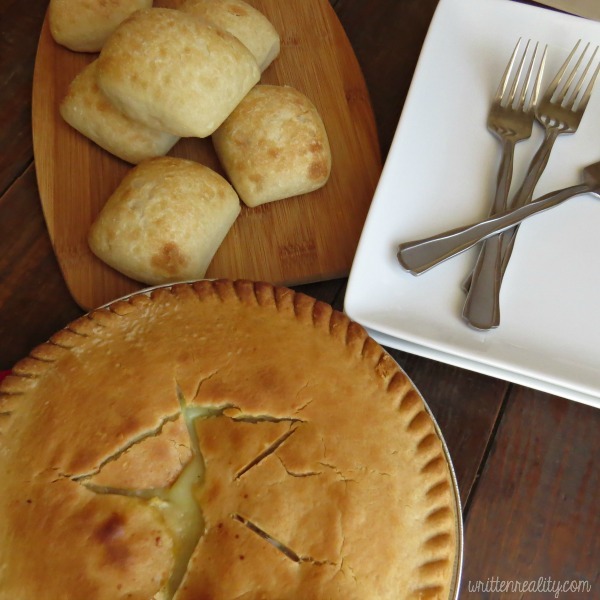 Last Saturday, I was piled high with projects. From the moment my feet hit the floor that morning, I was busy with housework and school projects, and carting kids to activities they, too, had planned.
By the time dinner rolled around, we all were way past hungry, and everyone was chomping at the bit, asking, "When's dinner?" and complaining, "I'm starved."
As moms, we experience these moments far too often. Because, even though I had plenty of groceries and food in the pantry, every meal I had planned for the week would take much longer than what my family–at that starving moment–could stand.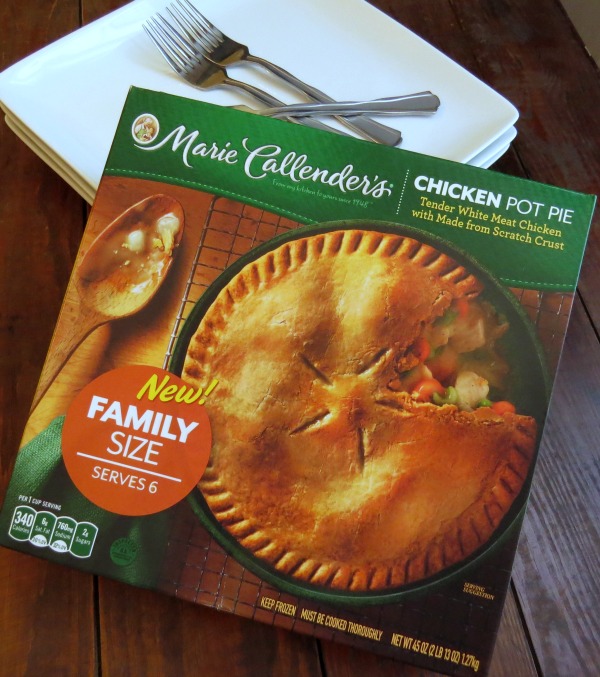 A Family Size Chicken Pot Pie
That's why I always keep a backup plan. For those days when I can't seem to find enough time in the kitchen or after my errand day when I come home too tired to even think, I keep one meal on hand that's an easy one.
That way, our family can still enjoy a good meal at home around our own table while enjoying great food and the family time we look forward to each day.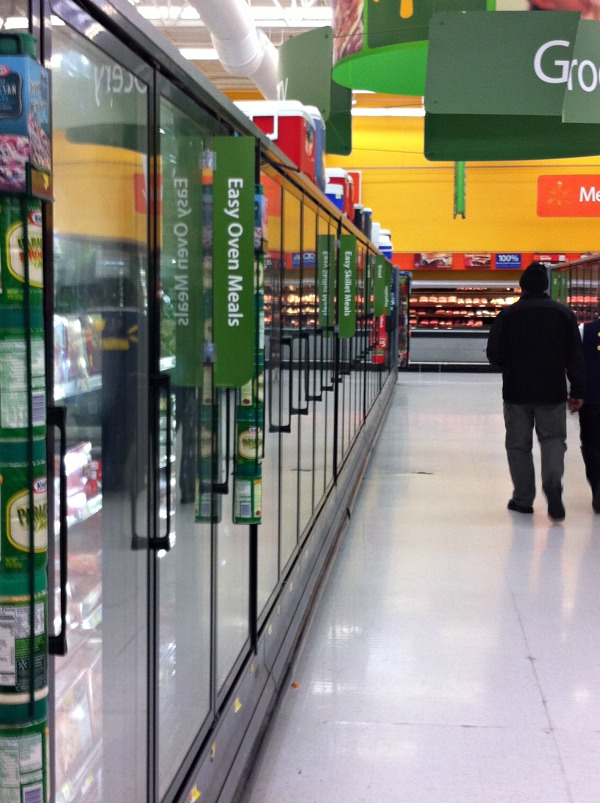 Family Night With Marie Callender's Pies
Looking for a go-to meal favorite for your next family fun night?
Try the Easy Oven Meal aisle at Wal-Mart. Seriously, that's where I picked up Marie Callender's Chicken Pot Pie that comes in a family size portion. As soon as I read EASY and MEAL on the green sign in the frozen foods, I knew this aisle was calling my name.
Dinnertime doesn't need to be difficult or expensive. It can be just as quick and easy as tossing a pot pie in the oven and buttering a few warmed Ciabatta rolls to set out on a plate.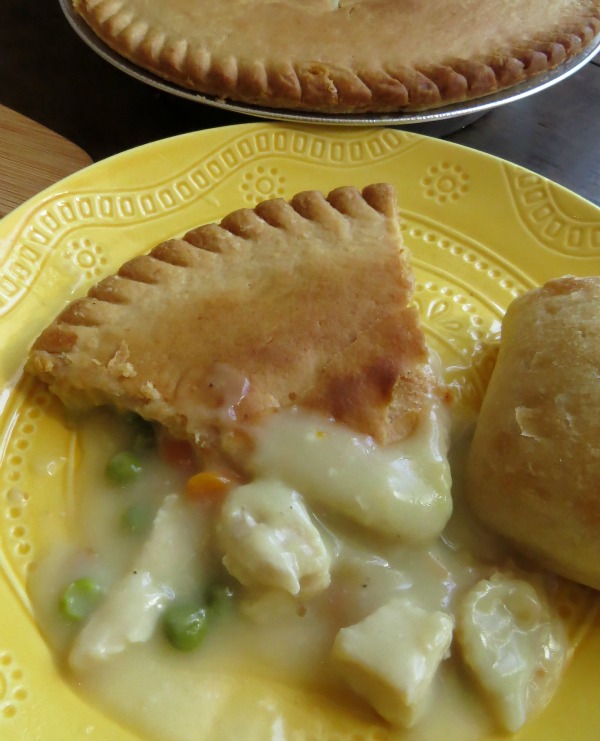 For us, dinnertime is our greatest commodity. It's the time we set aside to strengthen our family bond and learn from each other in those moments, little by little, with each new day.
It's a NO-TECH ZONE for us, so there's no electronic gadgets or cell phones to interrupt our time, and we're able to focus our attention within that hour to talk about absolutely anything–from what we learned from the news to little details about our day.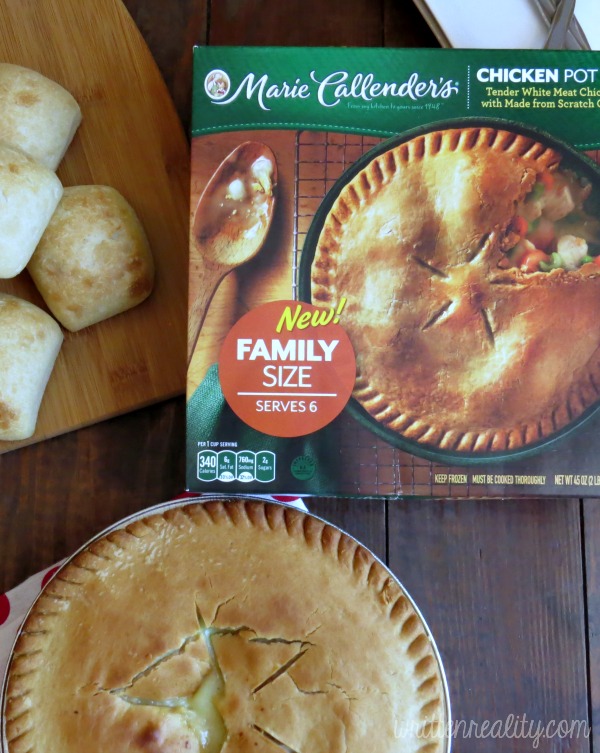 Sure, I love baking sweet desserts and cooking up gourmet meals for my family. But sometimes, I need a break, too, to enjoy a home cooked meal made by someone else.
This past Saturday, I was thankful for the family size portion of Marie Callender's Chicken Pot Pie baked ahead for me. All I had to do was warm it in the oven a bit to get that golden flaky crust.
So thanks, Marie. We enjoyed it. We warmed our bellies with the homemade flavors of chicken pot pie and I never peeled one potato or stirred a single pot over the stove. 🙂
Try one for yourself! Just visit MarieCallendersMeals to find out more about his yummy pie, or like MarieCallendersMeals on Facebook to stay up to date on the latest new products and tasty treats.
Never Miss a Post
Other Topics You May Enjoy