This post may contain affiliate links. Please see my full disclosure policy for details.
Looking for an easy treat to satisfy your sweet tooth?
This one is a chocolate lover's dream come true.
It's rich in fudgy deliciousness and ooey gooey good with a melted marshmallow and caramel blend on top.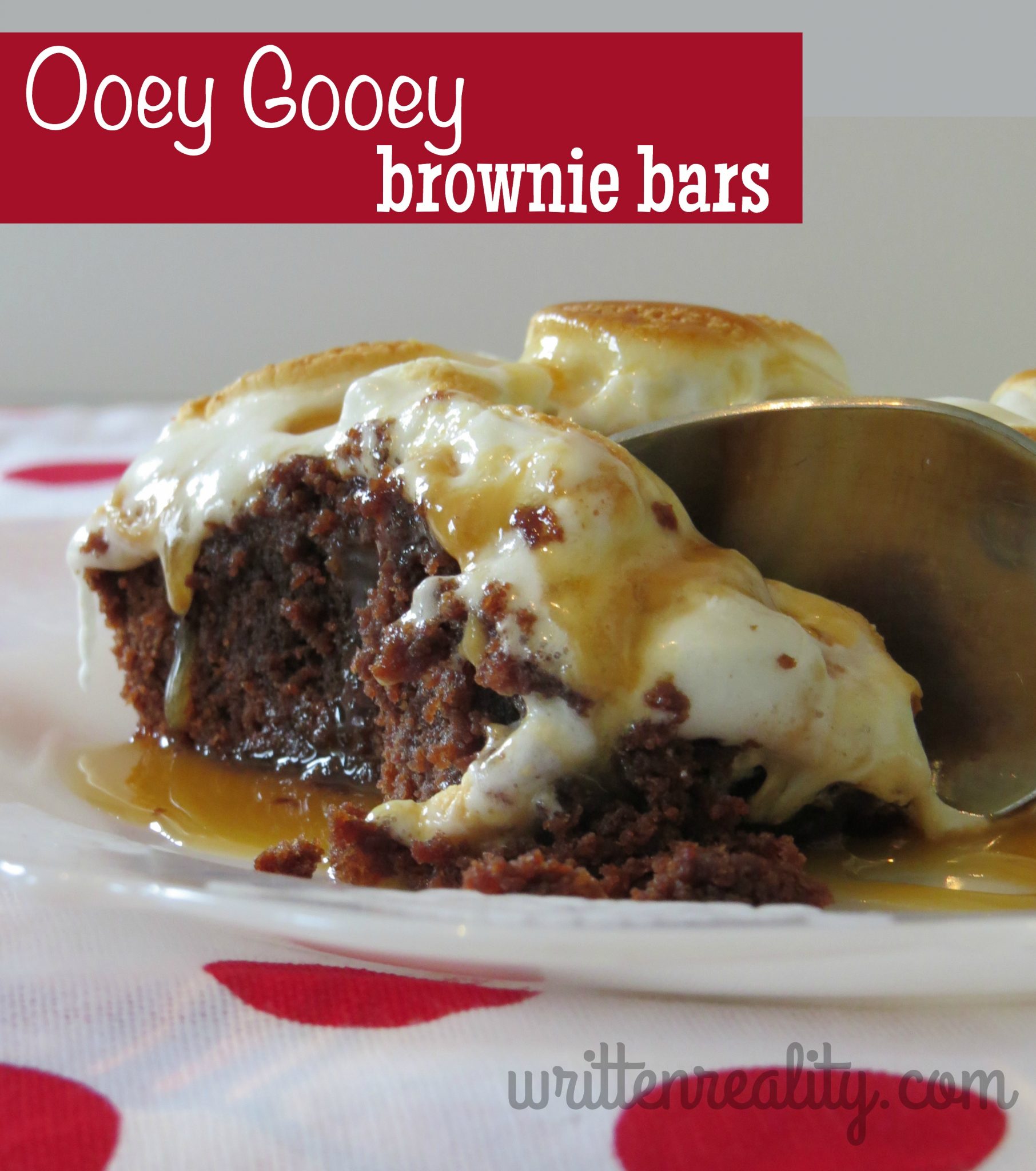 I actually created this one by pulling a few things from the pantry to use up the case of brownie mix I've been storing in my garage.That's right–a whole case of brownie mix–long story. And no, I'm not a hoarder, the whole case was a gift from a friend who obviously thinks I enjoy baking brownies.
So I baked the brownie mix and then tossed in a few other favorites to create something extraordinary. Funny how it works that way.
Ooey Gooey Brownie Bars
So here's how I created this fudgy dessert.
Follow this recipe or just grab a few sweet toppings from your pantry and smother your brownie with them as soon as you pull them from the oven to cool.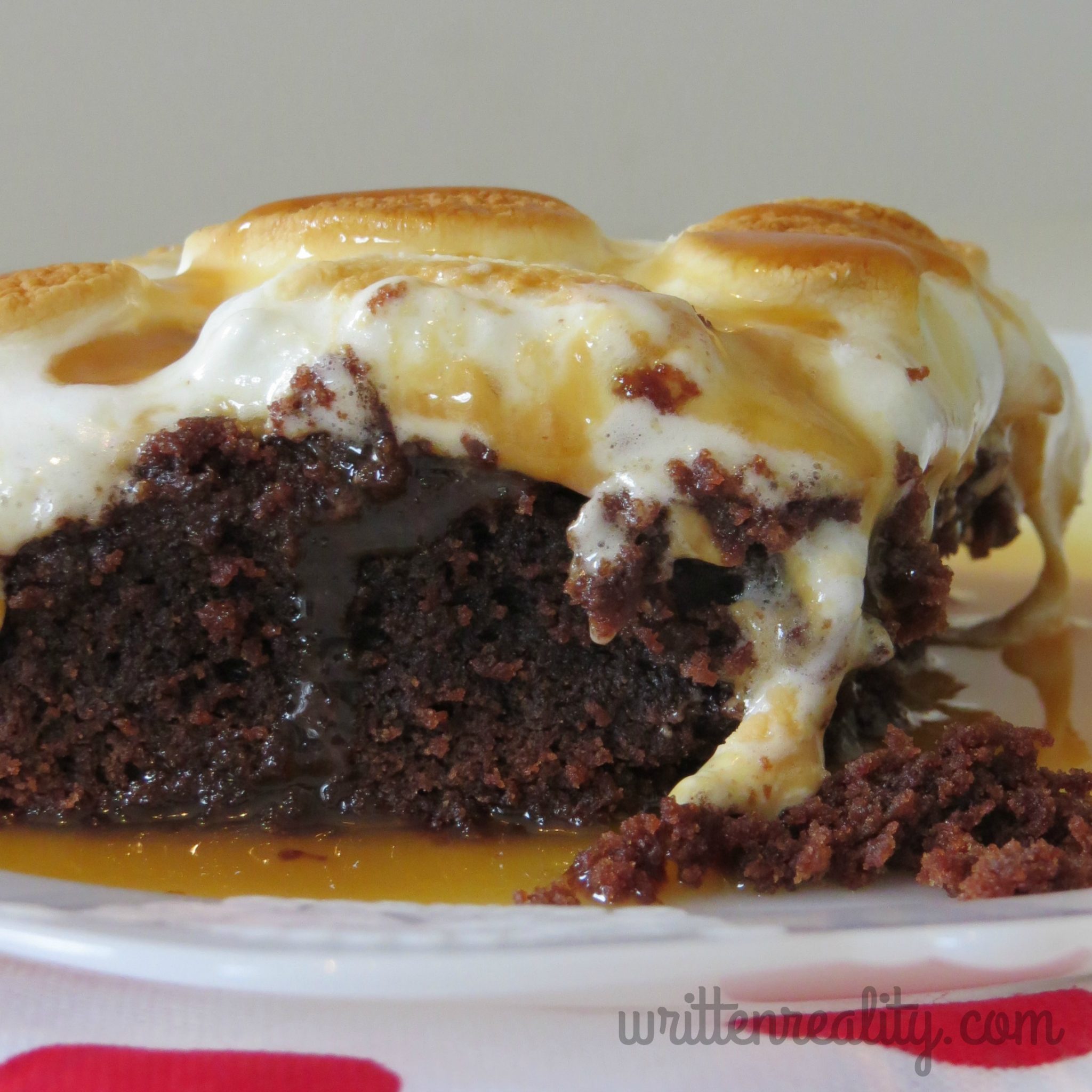 Just be creative. You never know what yummy treat you'll cook up in the kitchen. Your next tossed together recipe could become your family's favorite treat!
Just a few other recipes you may enjoy: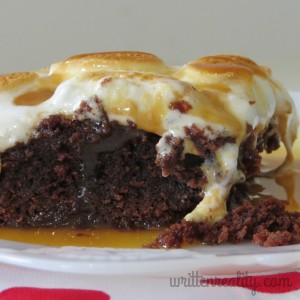 Ooey Gooey Brownie Bars
2014-07-07 18:03:21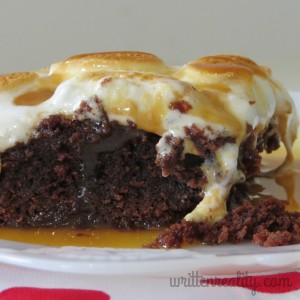 Ingredients
1 box brownie mix (prepared as directed)
1/2 bag of marshmallows (or mini-marshmallows, your choice)
1/2 cup peanut butter
caramel sauce
Instructions
Prepare the brownie mix as directed and bake in 9 x 13 pan.
Microwave the peanut butter in 20 second intervals, until soupy.
As soon as the brownies are pulled from the oven, drizzle peanut butter and caramel sauce over the top.
Using a wet knife, slice marshmallows in half and cover top of dessert.
Bake at 350 degrees for 3 minutes, then set to broil for 1 minute more until marshmallows are golden-- WATCH to prevent from burning.
Cool and slice into bars.
Written Reality https://writtenreality.com/
Have you heard about Dinner Games?
Grab your copy now!
Dinner Games: Serving Up Conversation and Family Fun