This post may contain affiliate links. Please see my full disclosure policy for details.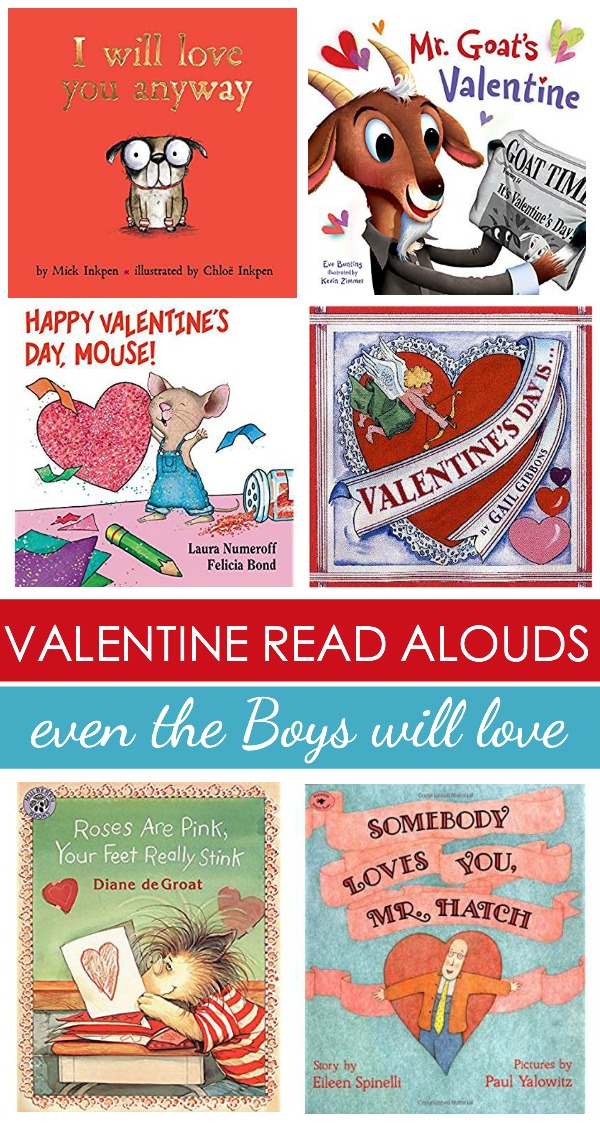 I've always loved Valentine's Day, not in a romantic roses and chocolates sort of way, though I do love chocolate and a good romance. But I love Valentine's Day from a kid's perspective. From the tiny notes for classmates to cutesy heart crafts, the holiday just screams kid fun and childhood memories. It's a great opportunity, to not only make family fun memories, but also to sneak in a few extra read-alouds or Valentine picture books to change up the bedtime reading routine.
That's why I'm sharing some of the best Valentine picture books out there. Just click through the list to find your new favorite Valentine read-aloud, too.
Check out our FREE ABC Valentine Printable, too!
Valentine Picture Books: Need help finding fun read-alouds your kids will enjoy? Check out the best valentine picture books to get your kids excited about reading this year.
Best Valentine Picture Books

I Will Love You Anyway by Mick Inkpen
This is a fun Valentine picture book one from the author of the Kipper series. It's a fun-loving story about a pug who behaves rather badly. However, when he gets lost, he knows exactly who can count on. It's a sweet one that's perfect for Valentine's Day or any other day of the year, too.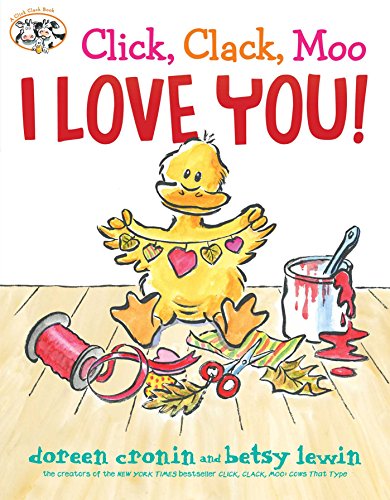 Click, Clack, Moo I Love You! by Doreen Cronin
Here's a great one from the Click Clack Book series. It's Valentine's Day on the farm, so they're having a Valentine's Day party.
Happy Valentine's Day, Mouse! by Laura Numeroff
I've always loved the Mouse books by Laura Numeroff and this one is a great one, too. In this version, our beloved mouse attempts to make Valentines for all of his friends.
Mr. Goat's Valentine by Eve Bunting
Eve Bunting has written some of my all-time favorite picture books, like A Turkey for Thanksgiving and The Memory String. This Valentine picture book is, of course, a great one, too. After reading the newspaper, Mr. Goat decides to begin his search for the perfect Valentine gifts for his first love. However, his gift selections aren't typical and you'll find these Valentine ideas quite silly and lots of fun.
Valentine's Day Is by Gail Gibbons
If you want a resource to share the history of the holiday, this is a great one that kids will enjoy. Just like her other books, the author shares fun facts in a kid-friendly way with great illustrations that are perfect for read-alouds, too.
Roses Are Pink, Your Feet Really Stink by Diane deGroat
So this one is a favorite because it's so relatable. As a former third grade teacher and a mom of two boys who didn't want anything to do with girls in third grade, this one is certainly one the young boys will enjoy reading. It's about Gilbert who sets out to write Valentines for his classmates only to stir up trouble with hurt feelings over his Valentine prank.
Somebody Loves You, Mr. Hatch by Eileen Spinelli
This one was a super popular one when I taught third grade. For some reason, I had kids read this one over and over again. It's a story about a lonely old man who receives a mysterious package. Even though the package isn't even intended for him, he is forever changed. It's a beautiful story for teaching empathy and how little acts of kindness can go a long way.
>>Grab these SUPER COOL VALENTINE GIFTS for a TEEN GUY<<
Check Out The Latest Valentine Picture Books Click To Tweet
Other Topics You May Enjoy