This post may contain affiliate links. Please see my full disclosure policy for details.
As a busy mom, I'm always looking for easy casserole recipes to make dinner super quick to prepare. That is why I am sharing some of our own family favorites that are hearty enough to satisfy my hungry family and filled with all those wonderful flavors they love.
These recipes are easy to throw together, taste delicious, and make cooking even easier because they're baked in just one pan. That means less time cleaning so you can spend more time around the table actually enjoying dinner with your family. If you're looking for easy casserole recipes to make cooking at your house easier, then be sure to check out some of our favorites below. Hope you and your family will enjoy them as much as we do.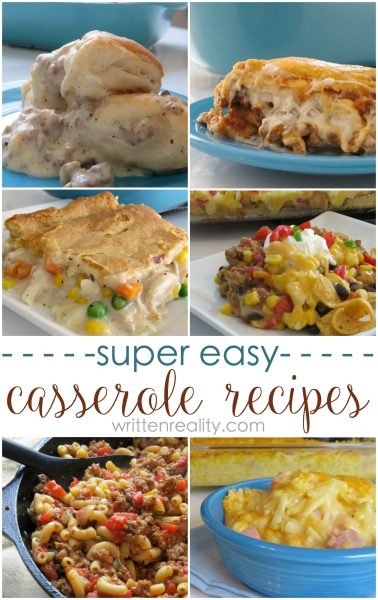 Easy Chicken Casserole Recipes
Chicken and Biscuits Casserole
Chile Con Queso Chicken Casserole
Easy Pork Casserole Recipes
Easy Ground Beef Casserole Recipes
Easy Vegetable Casserole Recipes