This post may contain affiliate links. Please see my full disclosure policy for details.
Heading back to school?
Written Reality has you covered.
Here's an awesome list of resources to give your kids a great start Back to School this year with lots of family fun ideas and quick and easy tips for moms on the go.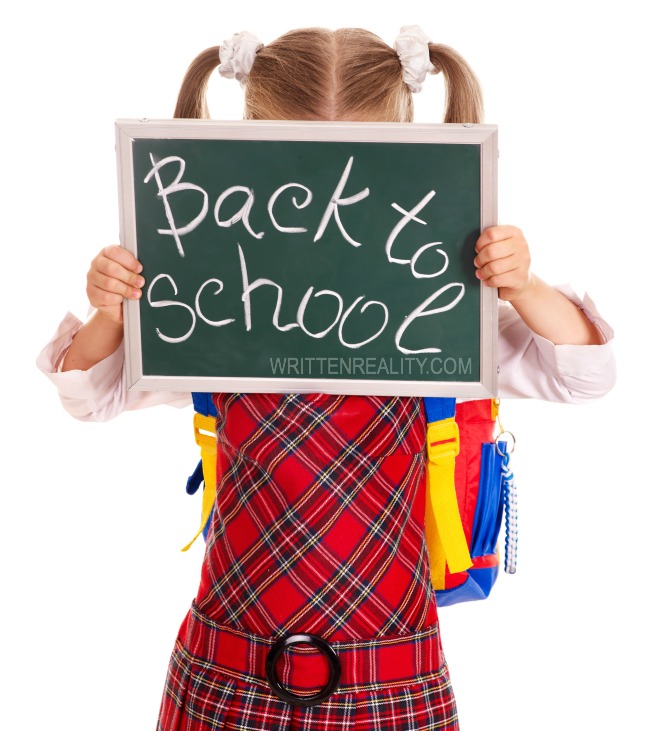 Back to School Help for Moms on the Go
Take away the Back to School Stress–Here are some great resources to organize your school week and give your kids a great morning start:
5 Ways to Motivate Your Kids Every Morning
Build a Back to School Wardrobe for LESS!
Back to School Wardrobe FREE Printable Checklist
Back to School Shopping: Spend or Save?
Back to School Book Source
Get the kids excited about learning–Here are some awesome books and ideas to keep them reading:
10 BEST Books to Make Multiplication EASY
10 BEST Middle Grade Books for Boys
Back to School Family Fun Night
Here are some school-related ideas for your next family fun night:
10 BEST Back to School Movies for Family Fun Night
Back to School Talk-FREE Printable Conversation Starters
Back to School Crafts
Get creative with these fun back to school craft ideas that are easy and inexpensive, too: