This post may contain affiliate links. Please see my full disclosure policy for details.
The boys are heading back to school next week, so we've been spending some time getting things organized and gathering all those fun school supplies.
Here are some fun ways to personalize your back to school supplies that are easy, inexpensive, and fun:

Personalized Back to School Supplies
I love all the fun ways you can personalize school supplies. To keep down the costs, we pulled out a box of supplies we already had available. Then we spent an afternoon together creating our own designs.
Most of the school supplies we used for this project were leftovers from last year, along with a couple of items I picked up a few weeks ago for only pennies at one of those back to school sales.
Painted Pencil Bags
For this one, we used a canvas zippered pencil bag, scrapbooking letters, and paint.
It's amazing how much I use scrapbooking materials, but they're versatile. And since I have so many leftovers, I usually start every project by rummaging through those old supplies.
Spell out the word or words you want, sponge over with paint, then peel off the letters when it's dry.
The ideas and creative designs for this one are endless!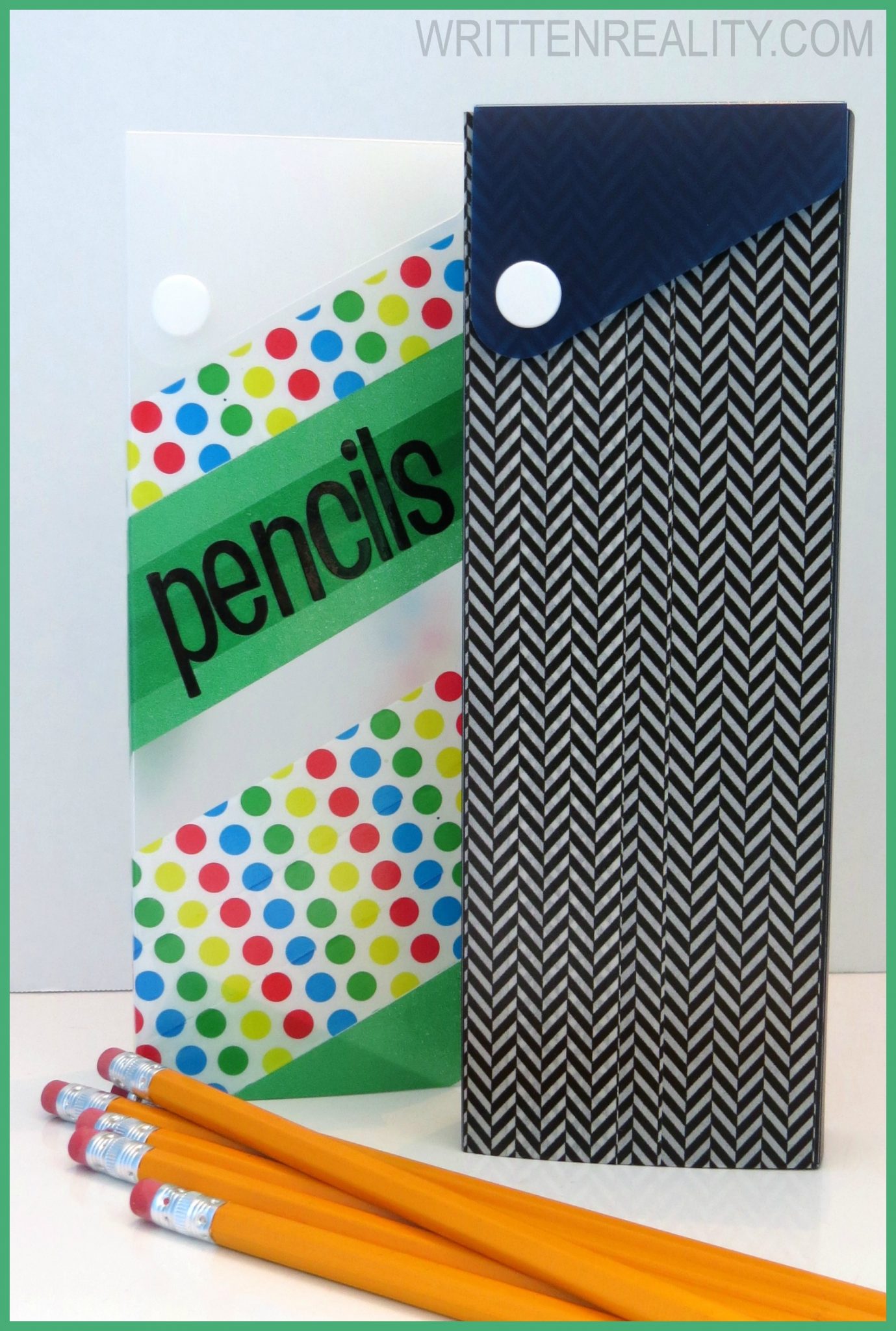 Plastic Pencil Boxes
My son really enjoyed this one because it was easy. We found the pencil boxes for less than a quarter a piece, then used decorate tape to create fun designs.
Decorative tape comes in so many fun colors and patterns, and easily peels on and off without tearing to make experimenting for the perfect design super easy.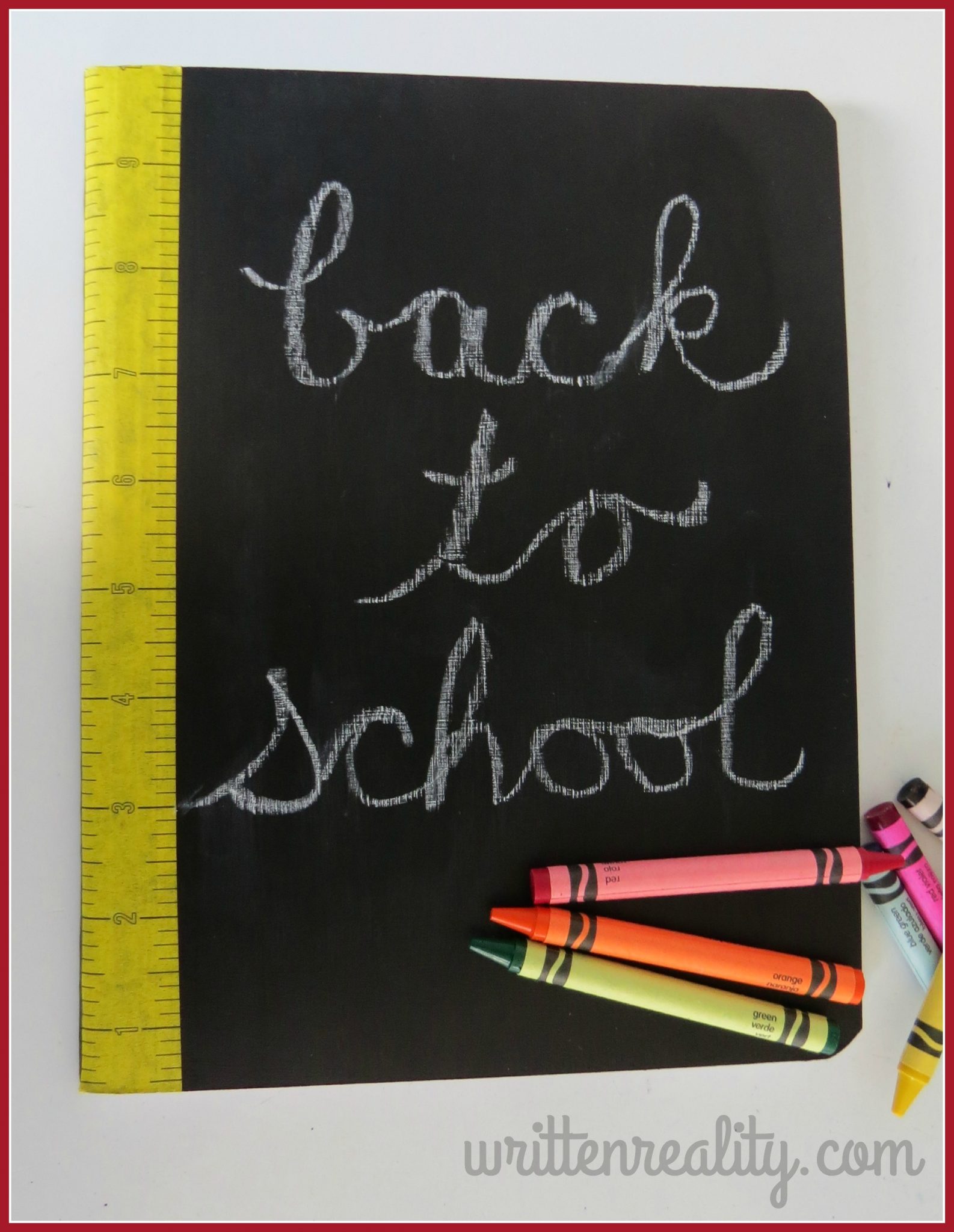 Check out the easy instructions for creating a Chalkboard Journal HERE.
Or create a notebook design using only decorative tape: DIY Notebook with Decorative Tape.
The creative ideas are endless. Just grab a few school supplies, rummage through your art supplies, and have fun!
What about you?
What's your favorite Back to School project? Share your ideas with us!
Other Topics You May Enjoy:
Build a Back to School Wardrobe for LESS!
5 Breakfast Ideas for a Mom on the Go
10 BEST Back to School Movies for Family Fun Night